Advertorial: 6 Years of productive growth: Millar & Bryce in collaboration with DUAL Asset Underwriting
---

---
It is always worthwhile taking stock. For Millar & Bryce and DUAL Asset, looking back over 6 years of collaboration in easing the path to obtaining Legal Indemnity insurance for Conveyancers and their clients in Scotland, it has been a productive journey. With over £2.8M of premium written across 18,500 policies, it is clear that the ease of access through MB Online, linking through to DUAL's award winning "my-defective-title-shop.com" portal, is working very effectively for firms.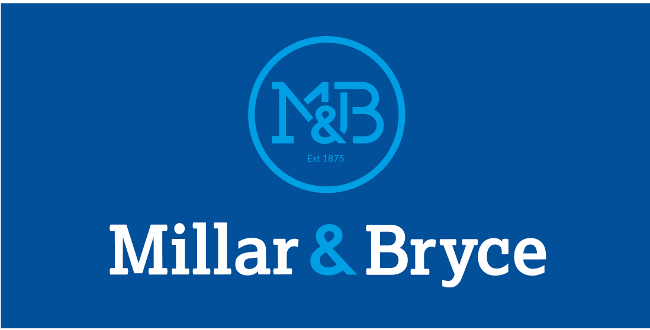 By allowing up to four different products to be combined under a single policy, the most commonly requested defective title situations being lack of Building Warrant, Title Conditions, Absence of Servitude, Dispossession, Search Indemnities (and many more) can be easily catered for. Bespoke underwriting is readily available where more than four products are needed. More importantly, and as a key differentiator with other providers in the market, the DUAL platform allows three quotes to be returned from different insurers, thus ensuring treating customers fairly principles can be easily demonstrated. Recent enhancements include the addition of a "Quick-Quote" functionality for residential properties, avoiding the need to complete an application or statements of fact and providing indicative quotes for comparison within seconds. Additionally, there is a Live Chat functionality to ask an underwriter any immediate questions you may have whilst arranging your policy.
Thus far, the majority of policies written through the M&B collaboration have been for residential properties, but a recent extension to the functionality of the DUAL platform allows the same ease of access and competitive three-quote scenario to be accommodated for commercial transactions. Again, up to four risk products in a single policy out of a full list of twenty-two risk products is directly available. Continued use cover of up to £25 Million can be written with specialist bespoke underwriting available for the more complex situations typical in many commercial property transactions.
As we look forward to the remainder of 2019 and into 2020, the M&B and DUAL collaboration will extend further, as M&B continues to improve its service offering with solutions aimed at Private Client lawyers working with Wills and Executries. Whilst M&B has traditionally worked with many property transactions included as part of estate distributions, the addition of new products to the M&B mix, such as Financial Asset Search (FAS), aim to extend this support further. FAS seeks out financial assets with over 200 financial institutions from one simple search request and is aimed at saving time, as well as potentially uncovering some hidden assets to bolster the estate. With wills increasingly being challenged as a result of more fragmented family structures arising from divorces, second marriages, step-children etc. DUAL's Wills and Executry insurance policies provide comfort and assurance to guard against such disputes. These complement FAS perfectly and expect to see more emerging about the benefits of these solutions for Private Client lawyers in the near future.
For more information please contact marketing@millar-bryce.com