And finally… marked man
---

---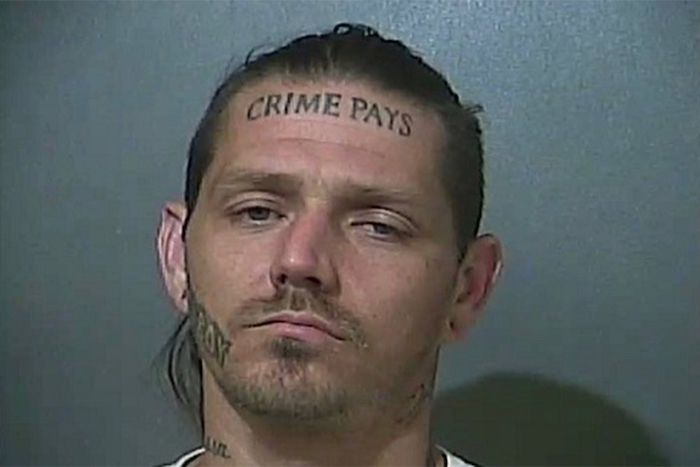 A man with "CRIME PAYS" emblazoned in a tattoo across his forehead has been arrested again.
Donald Murray, 38, turned himself in after being sought by police in connection with a car chase, CTV News reports.
The Indiana man has been charged with criminal recklessness and resisting law enforcement.
He is being held at the Vigo County Sheriff's Office in Terre Haute, Indiana on a $15,000 bond.