Andrew Hajducki QC
---

---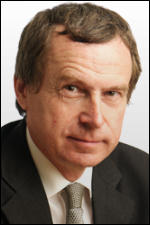 Retired advocate Andrew Hajducki QC has passed away.
Dean of Faculty, Roddy Dunlop QC, extended his condolences to Mr Hajducki's family and his many friends, saying: "Andrew was for many years a leading practitioner, especially (but not solely) in the field of personal injury. His work on civil jury trials is oft-cited and highly respected. I am very sorry to learn of his passing."
Prior to his retirement in 2018, Mr Hajducki was a longstanding member of Westwater Advocates.
Stable director Janys Scott QC said: "He was a man of many talents, with a formidable record of cases argued at all levels.
"Family lawyers remember him for his appearance for the curator ad litem in the Supreme Court in NJDB v JEG 2012 SC (UKSC) 293. He was in the House of Lords as senior counsel alongside his junior (then) Morag Wise, advocate in the famous Jacques v Jacques 1997 SC (HL) 20. He won a significant victory for unmarried fathers in Authority Reporter v S 2010 SC 531."
Mr Hajducki called to the bar in 1979 and took silk in 1994. He is remembered by senior clerk Sheila Westwater as a "very interesting and intelligent man, who made time for people and always had a smile."
He wrote seminal textbooks on licensing law and civil jury trials, and co-authored a book featuring the Lauder Light Railway.