Associate and senior solicitor promotions at Digby Brown
---

---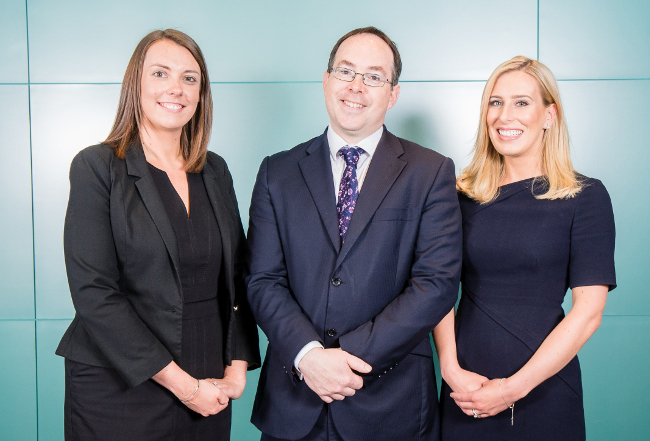 Digby Brown Solicitors has announced the appointment of three new associates.
Amy Alexander, Hollie Dilasser and Richard Pitts were recognised this month following a successful year for the firm.
A further 12 legal staff members were also promoted to senior solicitor across the firm's seven offices.
Ms Alexander joined the firm in May 2012 as a trainee and is renowned for her efficiency in securing excellent results for clients.
She has considerable experience of public liability, employer liability and occupiers' liability as well as road traffic law.
She said: "'I'm delighted to have been selected for promotion to associate.
"I am keen to continually contribute to firm's success, help clients in need and look forward to my journey ahead."
Ms Dilasser joined Digby Brown from a niche property firm in September 2011 and shown great tenacity and expertise in road traffic law and cycling claims on the east coast.
She said: "I am delighted and proud to be promoted to an associate within Digby Brown.
"I hope to continue to build on the work I have done since joining the firm and helping clients in their time of need."
And Mr Pitts, who first joined the firm six years ago as a trainee, earned his promotion through his work in the specialist areas of criminal injuries and non-accidental injuries, adding: "I have enjoyed my time with the firm enormously - I find the work challenging and rewarding and look forward to this continuing."
Fraser Oliver, chief executive of Digby Brown, welcomed the new associates into their new roles at the firm.
He said: "These new appointments are rightfully-earned and are a clear illustration of our current activity and intended direction as a leading personal injury firm.
"Our clients expect us to be leaders in everything we do and by investing in our staff we aim to unlock their potential in the hope we can meet, and maybe even surpass, these expectations.
"In serving clients our mission is threefold - to provide excellence in access to justice, to be recognised as the leading PI practice in Scotland and to be an employer of choice."