Blog: Tis the season to be jolly (well, within reason)
---
---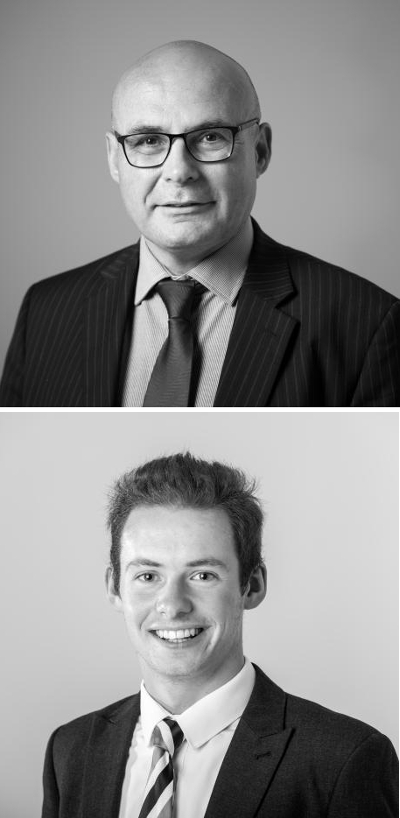 The recent Court of Appeal decision in Bellman v Northampton Recruitment Limited [2018] EWCA Civ 2214 provides a stark, timely reminder of both the personal and legal consequences of what can happen when work outings turn for the worse, write Alan Strain and Kieran Buxton.
Mr Bellman worked for Northampton Recruitment Limited ("NRL"). NRL was a small company involved in the HGV driver recruitment industry. The managing director and one of three shareholders in the company was Mr Major. He was the "directing mind" of NRL, and had wide-ranging authority to act on behalf of NRL.
In December 2011, NRL hosted a Christmas party for its employees. Ten of the eleven employees attended, along with their partners. The party was held at a golf club. At around midnight, it drew to a close. Mr Major arranged and paid for taxis to go to a hotel that some guests were staying at for further drinks, though this was not a pre-arranged part of the Christmas party. Mr Bellman and his partner attended these further drinks.
By 2am, the conversation between those who remained, including Mr Bellman and Mr Major, reached the topic of work. A discussion began about one member of staff – Mr Kelly – being paid much more than others. This annoyed Mr Major, who lost his temper. He punched Mr Bellman, who fell down. Despite attempts to restrain Mr Major by other employees present, Mr Major punched Mr Bellman again. The punch knocked out Mr Bellman. Mr Bellman fell back and hit his head on the ground. Mr Bellman suffered multiple head injuries, including a fractured skull, which has left him with traumatic brain damage.
Question for court
The question that the court had to answer was whether the judge at first instance was wrong to find that Mr Bellman's employer was not vicariously liable for the wrongful actions of Mr Major. Vicarious liability is a concept that allows liability to attach to company or individual A (in this case, NRL) where another person, B (in this case, Mr Major) engages in wrongful conduct that harms a third person, C (in this case, Mr Bellman).
Law
There is a two-stage test to establish vicarious liability. First, the court must establish what person B's field of activities were in relation to company A. In this case, what was Mr Major's field of activities in relation to NRL? Second, the court must consider whether there is a sufficient connection between the field of activities and B's wrongful conduct. In other words, was there a sufficient connection between Mr Major's field of activities in relation to NRL and the serious injuries inflicted on Mr Bellman?
Reasoning
The Court of Appeal took the view that the breadth of Mr Major's field of activities in relation to NRL was "almost unrestricted". On the "sufficient connection" aspect of the test, there was a wide range of relevant factors. Of particular importance were the following factors:
that Mr Major was "purporting to act as managing director" of NRL at the time of the incident, by choosing to wear his metaphorical managing director's hat;
that he was purporting to "exercise authority over subordinate employees" during the incident;
that the discussion took place in the course of an evening arranged and paid for by NRL;
that Mr Major was fulfilling a managerial duties for a large part of the evening, overseeing the night's events;
that Mr Major had authority to act and control his methods of work, not having any defined working hours.
It did not matter that the drinks at the hotel were not part of the formally arranged Christmas party. There are two important points to note here. First, it was not decisive that the incident occurred at a separate, after work party event: Mr Major chose to put on his managing director hat again, even if the end of the golf club element of the party meant he had briefly taken it off. Second, the court set out the principle that "misuse of authority can occur out of hours or when the parties are off-duty", particularly by someone in a senior position.
Conclusion
The court held that NRL were, in these circumstances, vicariously liable. One of the judges, who agreed with some hesitation, went far to emphasise that the circumstances in this case will arise "very rarely". It will take an extensive number of circumstances to come together for vicarious liability to be established.
Analysis
This tragic case is a reminder that employers should emphasise the importance of responsible behaviour for all employees at work and invitees to work events. Although this is a decision of the England and Wales Court of Appeal, the relevant law it applied, established by the House of Lords and UK Supreme Court is the same as that applied by recent decisions in Scotland: see Grubb v Shannon [2018] SC GLA 13. It is important to note how fact sensitive this area of law is. All relevant circumstances of any such unfortunate incidents will be taken into account but previous decisions are useful to the extent of understanding what factors are relevant.

Alan Strain is a consultant and Kieran Buxton is a trainee at Davidson Chalmers