Book Symposium: Intersections of Law and Culture at the International Criminal Court
---

---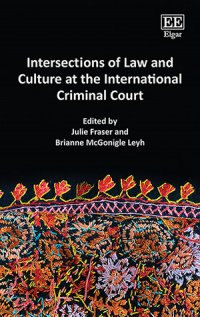 Three authors will be discussing their contributions to a new book entitled Intersections of Law and Culture at the International Criminal Court.
Dr Julie Fraser and Dr Brianne McGonigle Leyh, both of the Netherlands Institute of Human Rights, Utrecht University and Phoebe Oyugi, PhD candidate, Stellenbosch University, South Africa will speak at the webinar, which will also feature Dr Michelle Burgis-Kasthala, senior lecturer in public international law, Edinburgh Law School.
The event is free and open to all but registration is required.