British businessman found guilty of negligent manslaughter in Taiwan wins human rights appeal to stay in Scotland
---

---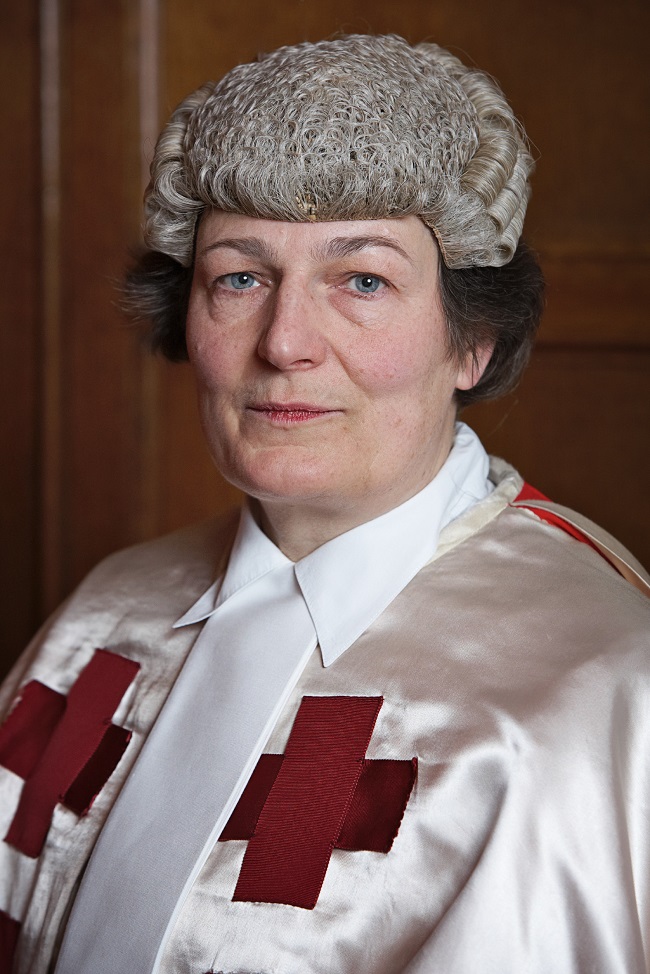 A British businessman wanted by authorities in Taiwan to serve a prison sentence after he was found guilty of negligent manslaughter following a drink-driving accident has won a human rights appeal to stay in Scotland.
Zain Dean, 44, was sentenced to four years' imprisonment after being convicted of causing the death of a local newspaper delivery man when driving under the influence of drink in a hit-and-run collision in 2010, while he was living and working in the Republic of China.
The appellant, who absconded to Scotland in 2012 but was detained a year later after becoming the subject of Taiwan's first ever extradition case, argued that his removal would contravene the European Convention on Human Rights because prison conditions in Taiwan were poor and that he was under threat of attack.
By a majority of two-to-one, judges in the High Court of Justiciary Appeal Court ruled that there were "substantial grounds" for believing that there was a "real risk" of treatment of the appellant which would be incompatible with article 3 of the ECHR.
Lady Paton, Lord Drummond Young and Lady Clark of Calton heard that the marketing consultant had lived and worked in Taiwan for 19 years before coming to Scotland in August 2012.
He was detained in Edinburgh a year later following a "one-off" extradition agreement between Taiwan and the UK.
The appellant, who had been in custody at Saughton Prison since 2013, challenged his proposed extradition, arguing that it would breach article 3 of the Convention, which prohibits torture or inhuman or degrading treatment or punishment.
The case was originally heard at Edinburgh Sheriff Court, where Sheriff Kenneth Maciver ruled that the appellant should be extradited to Taiwan.
However, he lodged an appeal under section 103 of the Extradition Act 2003, arguing that there was evidence available that was not available at the extradition hearing which would have resulted in the judge deciding a question before him at the extradition hearing differently.
An evidential hearing was held in order to ascertain whether the conditions in which the appellant would be held in Taipei prison were article 3 compliant.
The Taiwanese authorities had given undertakings to give Dean "special treatment", including staff to supervise him to ensure his safety and providing a larger cell and conditions consistent with human rights standards.
But the appellant argued that his "personal notoriety" meant there was a "real risk" that the grief, anger, and desire for revenge in respect of the victim of the road traffic accident, together with outrage about the special prison conditions, would result in a "very dangerous situation" for him in Taipei prison.
He was also concerned that it would not be possible for the special measures promised by the authorities to be carried out such that he could safely serve his sentence in that prison.
Lady Paton – with whom Lady Clark of Calton was in "full agreement" – held that even if it was assumed that every endeavour would be made to fulfil the assurances given, there were nevertheless "substantial grounds" for believing that there was a "real risk" of treatment of the appellant incompatible with article 3, and therefore the order for his extraction should be quashed.
In a written opinion, Lady Paton said: "I am satisfied beyond reasonable doubt on corroborated evidence that the main detention building in Taipei prison suffers from gross overcrowding, significant understaffing, problems of unchecked and uncontrolled abuse and bullying of weaker prisoners, inadequate ventilation and toilet facilities, and inadequate opportunities for prisoners to exercise in the open air.
"Further I am satisfied beyond reasonable doubt on corroborated evidence that the appellant and his past offending behaviour have received such widespread adverse publicity in Taiwan that he is at particular risk of being the focus of hostility from prisoners within the prison."
She added: "I am satisfied that substantial grounds have been made out for believing that, even if all the undertakings and special conditions were to be fulfilled, there remains a real risk of treatment of the appellant incompatible with his human rights in terms of article 3 of the European Convention on Human Rights. Accordingly the appellant's extradition to serve his sentence in Taipei prison would not, in my opinion, be compatible with the Convention.
"I have reached this conclusion on the basis of evidence led before this appeal court which was not available at the extradition hearing before Sheriff Maciver. As a result, it is my view that the appeal under section 103 should be allowed, as the evidence referred to above would, in my opinion, have resulted in the sheriff's deciding the article 3 question differently, such that he would have been required to order the appellant's discharge."
Dissenting, Lord Drummond Young observed that the extradition was sought on the basis of a Memorandum of Understanding concluded between the Home Office and the judicial authorities of the Republic of China and that when the UK Government entered into such an arrangement with a foreign territory, the courts should "assume" that the agreement and any supplementary undertakings "will be observed in good faith".
"The courts should in my opinion respect the government's decision to enter into such an arrangement, and should not act in such a way as to override the decision," he said.
© Scottish Legal News Ltd 2021