Chinese lawyers visit Harper Macleod to learn about UK immigration system
---

---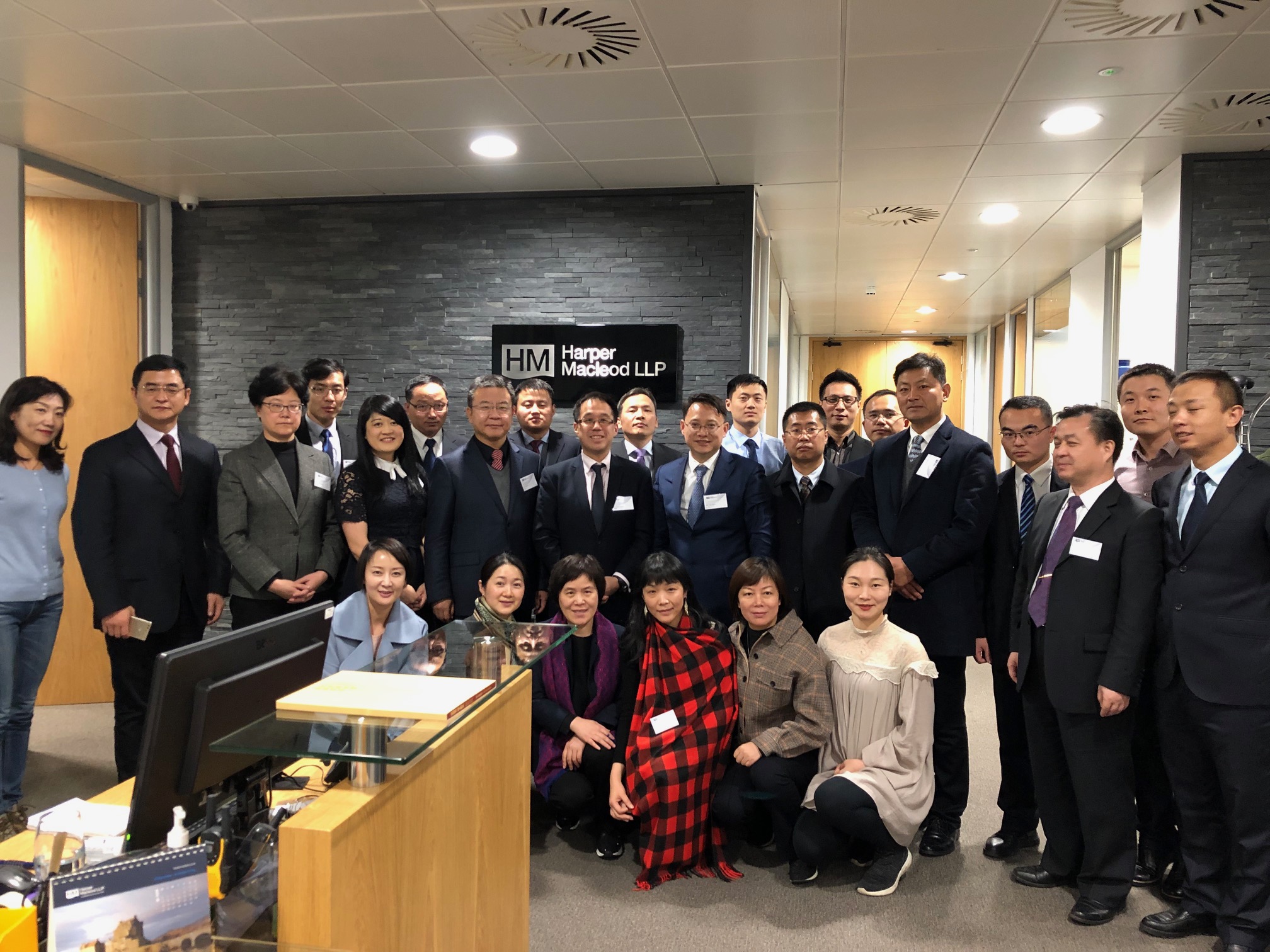 A delegation of Chinese lawyers were welcomed to Harper Macleod's Edinburgh office as part of a two-week trip to learn more about UK immigration law.
The lawyers from the National Immigration Administration of China spent a week in London before heading to Edinburgh to learn more of the UK's procedures, policies and enforcement of immigration.
The group was particularly interested to find out more about the procedure of litigation for immigration cases and the court system in Scotland, and the law around asylum seekers.
Harper Macleod partner E-Ming Fong welcomed the delegation to the firm's Haymarket office alongside fellow partner Stephen Chan.
Ms Fong said: "We were chosen to host the delegation in Scotland by their London hosts and arranged a visit to the Court of Session to give the delegation an opportunity to see our legal system in action. We then rounded off the day and the delegation's visit to the UK with three informative talks and an invigorating discussion focussed on Scotland, business, immigration and integration.
"The day was very well received by our guests, who also had a chance to find out about the experiences of people from Scotland migrating to China which presented a different perspective to the overall purpose of the visit."
Harper Macleod operates 17 international desks within the firm, including China, which are managed by lawyers who work with companies wishing to enter the UK market from that country, or any UK and other international clients looking to expands into those countries.