Clyde & Co Scotland raises over £2,000 for LGBT Youth Scotland
---

---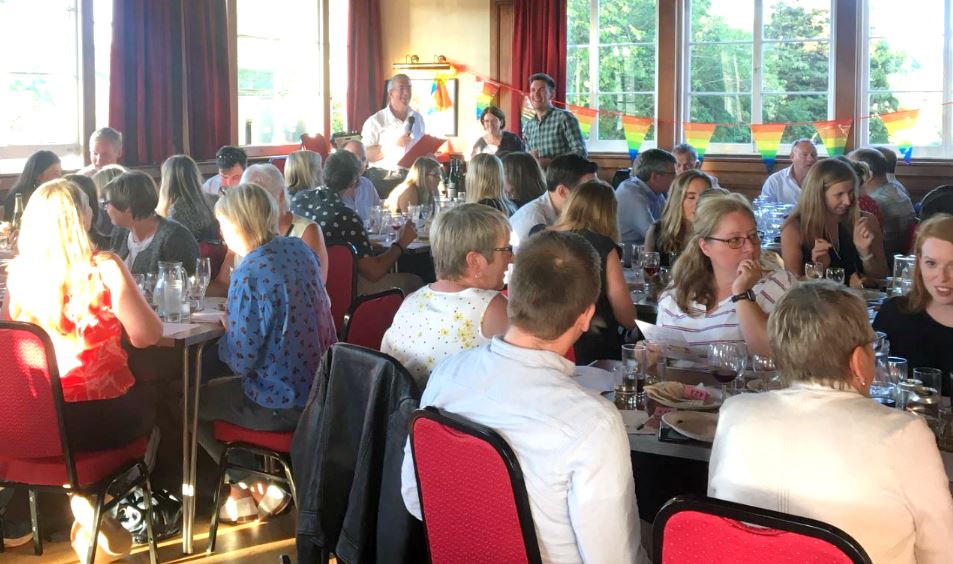 Throughout June, Clyde & Co Scotland raised over £2,000 for local charity LGBT Youth Scotland.
Led by newly appointed corporate responsibility and inclusion partner Toni Ashby, the firm's Scottish offices marked Pride month with a number of events and fundraising initiatives.
In addition to regular dress down donations going directly to the charity, the firm also hosted a number of internal seminars to raise funds and awareness for the local LGBT community. Fundraising efforts culminated in the main event at the end of June, an international wine tasting quiz which raised over £1,000 alone.
The efforts of the Scottish offices coincide with the work of Clyde & Co's network for LGBT+ colleagues and their allies, Pryde & Co. Pryde & Co works to ensure that Clyde & Co is a diverse and inclusive workplace where everyone feels respected and able to fulfil their potential.
Ms Ashby said: "What a fantastic month – I am delighted with the amount the Scottish offices have raised throughout June. This year is particularly poignant as 2019 marks 50 years since the momentous Stonewall riots that prompted the momentous LGBT movement. We would not have been able to raise this amount without the support of the wider Clyde & Co firm, the generosity of local businesses and our people who got involved throughout June."
Jane Griffin, head of partnerships at LGBT Youth Scotland, said: "We are thrilled to accept such a generous donation from Clyde & Co. A big part of our work is supporting young people in times of crisis, often as a result of the painful impact of discrimination, rejection and isolation. We depend on public support to keep these services open, and donations like these help to secure their future. We thank everyone who contributed from the bottom of our hearts."
LGBT Youth Scotland is a charity that works with LGBTI 13-25-year-olds across the country, with the goal of making Scotland the best place to grow up for LGBTI young people.