CMA research to support Scottish government response to Roberton Review
---

---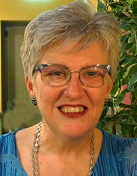 The Competition & Markets Authority (CMA) is to undertake research into the Scottish legal services market to support the Scottish government's response to the Roberton Review.
Led by Esther Roberton, that review made a number of recommendations, including that there should be a single independent body to regulate the legal profession, set standards and handle complaints.
Building on work already done as part of the CMA market study into the supply of legal services in England and Wales, the research will examine whether there is evidence of a lack of competition among legal services providers in Scotland, as was found to be the case in England and Wales.
The research will also focus on the benefits of independent regulation of legal services in Scotland and whether the current institutional arrangement – where the bodies regulating the professions are also those representing and lobbying for them – dampens competition.
In reference to concerns the Law Society of Scotland raised about a revised regulatory structure, the CMA said these "have not been a problem in England and Wales".
It added: "While we have not reviewed the regulatory model in Scotland in detail, we are not aware at this point of substantial differences from the regulatory model in England and Wales that would imply independence of the regulator from the providers that it regulates was not warranted."
The CMA intends to publish its findings in early 2020.