COVID-19: Scottish government to ban all evictions for six months
---

---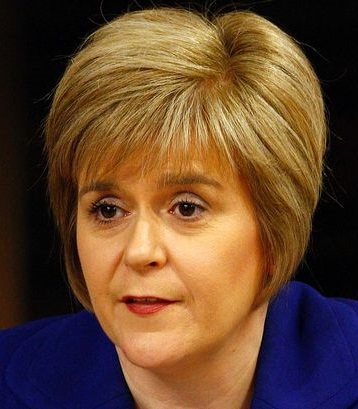 Emergency coronavirus legislation will include a six-month ban on evictions from social and private rented sector accommodation, the Scottish government has announced.
The move, which forms part of a set of measures brought in to protect people from the fallout of the COVID-19 crisis, was confirmed by communities secretary Aileen Campbell in the Scottish Parliament yesterday.
The Scottish Federation of Housing Associations (SFHA) had already confirmed that no housing association tenant will be evicted due to experiencing financial hardship as a result of the outbreak.
And despite First Minister Nicola Sturgeon indicating last week that no-one should face eviction as a result of the crisis, the position for people in the private rented sector was less clear-cut.
Ms Campbell told MSPs: "Nobody as a result of this should lose their house. There should be no eviction as a result of COVID.
"The emergency legislation will have provisions to ensure there can be no evictions from the private rented sector or the social rented sector for six months.
"Aside from the legislation, I have also had assurances from the SFHA that they will not evict anyone at all during this time but of course we're going to take forward the legislative packages.
"We do not want to see anyone lose their house over the head of this pandemic."
Ms Campbell assured the Scottish government was "looking at the number of causes for notice of eviction and to extend the majority of them for the six months".
She hoped this would "essentially give effect to the fact that we do not want to see anyone lose their house over the head of this pandemic we're trying to cope with".
Constitution Secretary Michael Russell said: "This new emergency legislation will help to save lives as we face this unprecedented crisis.
"It is only because of the extraordinary public health challenge confronting us, as a result of the global pandemic, that these measures have had to be considered.
"These are emergency powers that will be in force temporarily and only used if required.
"I am grateful that the Scottish Parliament supported the bill and we are committed to reporting on how and when the emergency powers included in the Bill have been used."
See SLN's latest COVID-19 updates here.