Criminals using fake goods to capitalise on coronavirus
---

---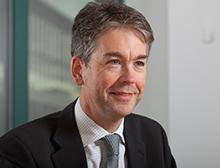 Scammers are duping the public and businesses with counterfeit goods to profit from the panic and fear caused by the COVID-19 pandemic.
The Scottish Business Resilience Centre (SBRC) has reported a spike in counterfeit crime along with cybercrime and fraud as a result of the coronavirus outbreak, with reports of a 400 per cent increase in the number of pandemic-related counterfeit and fraud reports in March.
Angela Brand, one of the officers seconded to SBRC from Police Scotland, said there has been a marked increase in phishing emails, scams, and a wide array of counterfeit goods being offered for sale, all related to COVID-19.
Higher demand for protective goods and pharmaceutical products, combined with more people searching online to source products, has resulted in criminals using the pandemic to take advantage of businesses and vulnerable citizens.
Ms Brand said: "Counterfeit goods are a global problem, used to fund criminal activity. The fear surrounding the COVID-19 pandemic is being exploited by criminals who are seeking to profit from the sale of counterfeit goods.
"Internationally, Interpol and Europol have successfully intercepted two counterfeit PPE scams worth millions of Euros; whilst our colleagues from The City of London Police have carried out some excellent proactive work surrounding counterfeit PPE in the UK.
"When buying goods online, always use reputable sites. It's important to check the website address to make sure it is legitimate. Look for substitutions such as 'zeros' used instead of the letter 'o', or additional letters or symbols in the address, which may indicate a fake or cloned website.
"If you receive an email offering goods or services, don't click on any links embedded in the email. Instead, go directly to the website itself and check if the information contained in the email is valid. There are online tools and plug-ins available which you can use to screen websites and help identify potentially counterfeit products. Above all, use common sense and if you are even remotely suspicious, look elsewhere."
She added: "You can contact Police Scotland online, over the phone via 101, or in person at a police station. This can also be done anonymously if you wish. The sooner we know about the presence of counterfeit goods, the sooner we can instigate measures to remove them from our streets and prevent further criminality at the expense of our business community."
John MacKenzie, partner in Shepherd and Wedderburn's commercial and international disputes team, said the courts have been challenged by the coronavirus crisis, but are still open for business.
"There are several powerful orders that a brand owner can get from the courts on an urgent basis, which can help in the fight against scammers.
"Lawyers are adapting to working online and dealing with hearings remotely, but they are there to support brand owners and the criminal authorities."