Dentons to raise fee-earner salaries
---

---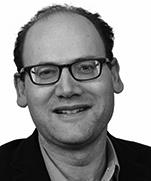 Dentons is to move forward with backdated salary raises for its UK fee-earners from March, The Lawyer reports.
The increases are to be backdated to reflect the fact they would have been given the green light in July last year.
Business services salary reviews, however, will not occur until July, when the firm's redundancy consultation concludes.
Last month the firm announced that as many as 87 roles would be reviewed as it looks to change its operating model across the secretarial and business services workforce. Forty-nine secretarial staff and 38 employees in business services could be affected.
Jeremy Cohen, chief executive officer for the UK and Middle East arm of Dentons, said: "This past year has been tough for everyone and we are hugely grateful for the extraordinary commitment our people have shown by continuing to deliver for clients and the firm despite all the stresses and difficulties.
"Now we are approaching the next financial year with greater optimism we want to share the upside, giving immediate recognition to everyone and bringing forward the effective date of the July 2021 salary review."