England: Geoffrey Cox QC named new Attorney General
---

---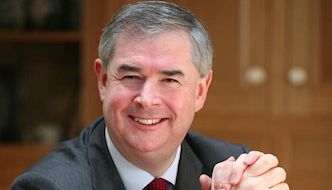 Geoffrey Cox QC MP has replaced Jeremy Wright QC as Attorney General for England and Wales.
Mr Cox, who earned £460,000 from legal work last year, reportedly voted to leave the European Union in the 2016 referendum.
He co-founded London-based Thomas More Chambers in 1992 and has appeared in complex financial crime trials as well as defamation and breach of confidence cases as well as disciplinary proceedings.
Mr Wright has been made the new Secretary for of State for Digital, Culture, Media and Sport.