England: Trainee solicitor to be prosecuted for fraud despite exposing malpractice at firm
---

---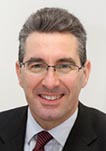 A decision to prosecute a trainee solicitor for fraud even though she blew the whistle on her colleagues has been defended by officials.
Emily Scott was struck from the roll by a disciplinary tribunal despite it acknowledging that she had exposed malpractice at the firm in north Lincolnshire and that she was bullied by a senior lawyer at the firm.
Ms Scott criticised the Solicitors Regulation Authority for seeking prosecution. She told the Sunday Telegraph that "if I hadn't blown the whistle that company would still be ripping people off".
She also said that the SRA "encourage you to give them information then hang you out to dry. This could potentially prevent others coming forward in the legal world".
Paul Philip, the authority's chief executive, said, however, that he was happy with the decision.
He explained that Ms Scott waited up to 18 months before coming forward to report misconduct at De Vita Platt Solicitors.
"We would always have expected that a solicitor of the high court should have reported the matter to us — and that was the tribunal's decision," he said.
"Solicitors are officers of the court and are expected to be honest and to comply with the law," Mr Philip said.
He added that Ms Scott "had the means to report it to us for some time and she did not do so".
He also noted that Ms Scott could have appealed the ruling.