Ernst & Young acquires law firm in further advance of Big Four into legal market
---

---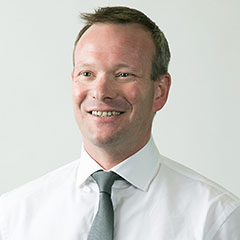 Accountancy giant Ernst & Young (EY) has bought a law firm to "reduce costs of routine legal activities" in a move that sees the Big Four further encroach into the legal market.
EY announced that it has acquired Riverview Law, with Chris Price, EY global head of alliances – tax becoming CEO of EY Riverview Law once the acquisition is complete.
Cornelius Grossmann, EY global law leader, said that the acquisition "underlines the position of EY as a leading disruptor of legal services".
He added: "We recognize the expertise that Riverview Law has in this growing market area, which when married with the global EY footprint and legal understanding will help drive significant opportunities for EY clients."
EY Law comprises more than 2,200 law practitioners in member firms across 81 jurisdictions.
Mr Price said: "There is a need for a greater range of service options in the legal market that provides the right service, with the right quality, at the right price to the legal functions of EY clients.
"I have yet to meet a general counsel function that is underemployed; so providing a simple mechanism to assess tasks, assess the requisite skills to achieve those tasks and allocating internal and external advisor skillsets appropriately while helping the legal function to drive the maximum value and service quality is what we will seek to do.
"The acquisition of Riverview Law will help enable the creation of an EY service offering focused on doing just that."
Karl Chapman, CEO of Riverview Law, commented: "As part of EY, we will have even greater resources to help them drive business outputs from their legal inputs. Put simply, we are excited by the next stage in our journey.
"We believe that the combination of the Riverview Law operating model, operating platform and people, alongside the EY brand, EY clients, existing legal services offering and global scale is a winning formula for the legal market."