Esther Roberton to speak at SSC event
---

---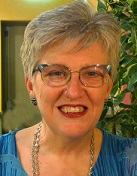 The Society of Solicitors in the Supreme Courts of Scotland (SSC) is delighted to announce that Esther Roberton, author of Fit For The Future, the report of the Independent Review of Legal Services Regulation in Scotland is to speak at an open meeting on Thursday 16 May.
SSC president Douglas Thomson said: "This is a great opportunity for solicitors to hear directly from Esther Roberton about the process which has been followed and the reasoning behind her recommendation that the Law Society of Scotland should lose its power of professional regulation."
The event will be held at 6pm in Court 1 at Parliament House and is not restricted to SSC members.
Mr Thomson added: "The level of awareness within the profession of the Roberton Report and its implications is disturbingly low, and this event is designed to serve two functions.
"It will allow solicitors to appreciate the effects of the proposed change, and will afford Esther Roberton the opportunity to interact with coal face practitioners who have been subject for many years to a system which many feel lacks objectivity and suits no one."
He continued: "In particular it will enable her to appreciate the pre-1949 legal landscape and the present potential of local and national faculties, ancient and modern including ourselves, The GBA, the Royal Faculty of Procurators in Glasgow, the Society of Advocates in Aberdeen and others to act as a voice for members and support them in practice.
"Consideration of the report must concentrate on what is best for the profession and its duties to the public whom it serves, and the debate should rise above vested interest and look to a future with a strong and trusted legal profession."
All Faculties are invited to be represented and all solicitors are invited.