Exclusive: One third of miscarriage of justice applications made by sex offenders
---

---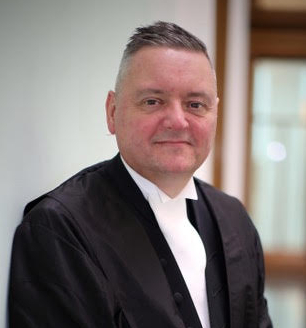 Almost a third of all applications ever made to the Scottish Criminal Cases Review Commission (SCCRC) were lodged by people convicted of sex crimes, a new report shows.
The SCCRC is a public body established in 1999 that reviews alleged miscarriages of justice in relation to conviction, sentence or both. In total, the SCCRC has reviewed more than 2,600 applications and has referred 140 cases, an average of seven per year, back to the High Court for further consideration.
Of the 127 cases already decided at appeal, 83 have been successful, with 44 convictions quashed and 39 sentences reduced over the SCCRC's 20-year history.
Compared with the system operated by the Scottish Office, there has been an increased referral rate of 2,500 per cent.
The SCCRC's report, which features data from the two decades since its inception, shows that applicants in 361 applications, or 13.8 per cent of the total, had been convicted of rape. Applicants in 398 cases, or 15.2 per cent of all applications, had been convicted of sexual offences other than rape.
Five hundred applications, 19.1 per cent, were made by people convicted of murder.
The single largest ground of review lodged by applicants was for defective representation, which has accounted for 506 cases over the SCCRC's 20-year history, or 19.5 per cent of the total.
There have, however, been only 11 referrals made by the SCCRC to the High Court on the basis of defective representation.
Almost a third of applications, 18, in sentence-only cases, were referred back to court on the basis the sentence given by the judge was inconsistent with precedent, while 24 were referred on the ground the punishment part had been improperly calculated.
Thomas Ross QC told Scottish Legal News: "The case of Anderson, decided in December 1995, established 'defective representation' as a competent ground of appeal in Scots law.
"Back in 1995, it was easy to appreciate that a miscarriage of justice could arise where the accused had been represented by a lawyer who fell below the standard expected of a reasonably competent practitioner.
"The Anderson case did, however, give rise to concerns that 'defective representation' would become of ground of appeal of 'last resort' – where there were no other grounds of appeal, and indeed no proper basis for the claim of defective representation. This report provides material that allows us to consider whether those fears were justified.
"These figures suggests that the quality of representation provided by modern practitioners is regularly assessed objectively and enjoys a pass rate of 98 per cent. Trial lawyers in Scotland should be proud of that statistic."