Five new Senators of the College of Justice appointed
---

---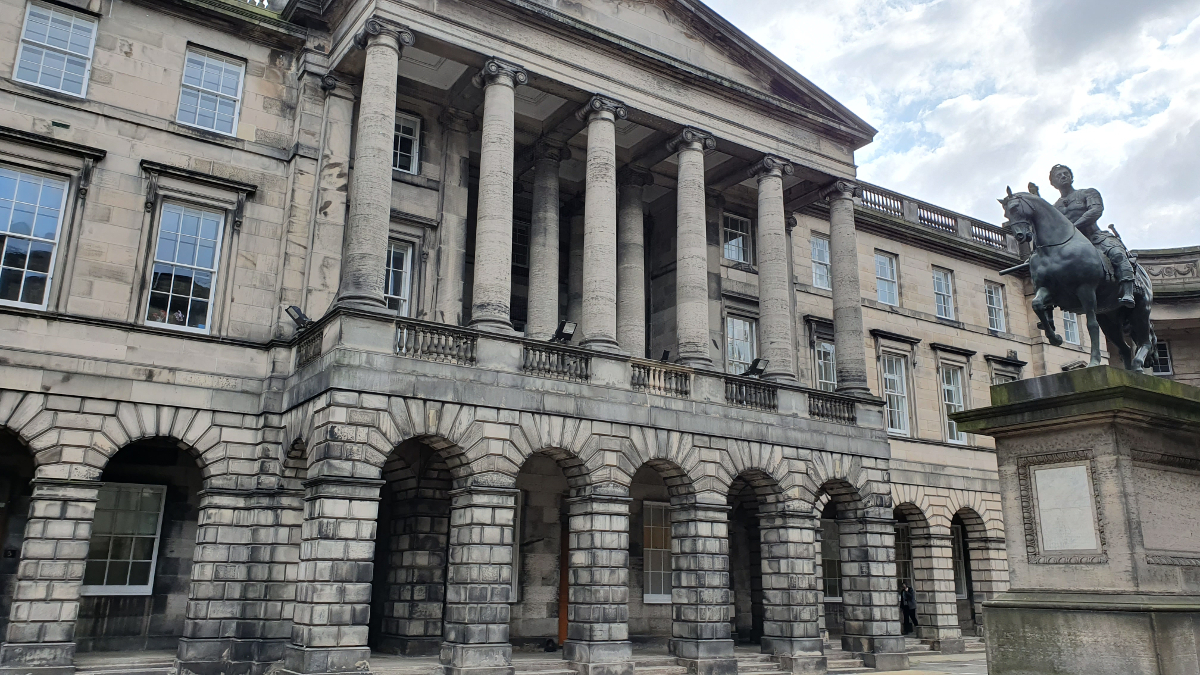 Five new Scottish judges have been appointed and will take up position next year.
Her Majesty the Queen, on the recommendation of First Minister, has appointed Douglas Fairley QC, Anna Poole QC, Sean Smith QC, Sheriff Robert Weir QC, and Sheriff Peter Braid as Senators of the College of Justice.
Douglas Fairley QC and Anna Poole QC will take up appointment on 13 January 2020; Sean Smith QC will take up appointment on 17 February 2020; Sheriff Robert Weir QC will take up appoint on 6 April 2020; and Sheriff Peter Braid will take up appointment on 22 June 2020.
Douglas Fairley was educated at Hutchesons' Grammar School and Glasgow University. He graduated in 1989 with a First Class Honours LL.B. After combining a legal traineeship with part-time work as a professional orchestral clarinettist, he then worked as a solicitor for six years between 1992 and 1998. He called to the bar in 1999, specialising in commercial and employment litigation. He has served as an employment judge in both Scotland and England (2009-2011), and as an advocate depute (2011-2015). He took silk in 2012 and, since 2015, has continued to work on a wide range of high-profile civil cases.
Anna Poole was educated at Madras College, St Andrews and Oxford University. In 1996 she qualified as a solicitor (England and Wales) at Linklaters in London, then as solicitor (Scotland) at Brodies. She called to the Scots bar in 1998. She became a QC in 2012, after serving as First Standing Junior Counsel to the Scottish government. She sat part time as UK First-tier Tribunal judge (Social Entitlement Chamber) from 2014, and as arbitrator for MIB cases. In 2018, she was appointed UK upper tribunal judge (Administrative Appeals Chamber), sitting in Edinburgh and London. She is chancellor of the Dioceses of Edinburgh and Argyll and the Isles.
Sean Smith was educated at Flora Stevenson's and at Broughton High School, Edinburgh. A graduate of Glasgow University, he was a fellow and lecturer in law at Emmanuel College, Cambridge between 1991 and 1996. He was admitted to the Faculty of Advocates in 1999, and took silk in 2012. He has been Standing Junior Counsel, variously, to the Scottish government, to HMRC, and to the Office of the Advocate General. Between 2017 and 2019 he served as advocate depute.
A graduate in both history and law, Sheriff Weir served his traineeship with Maclay Murray and Spens, before being admitted to the Faculty of Advocates in July 1995. He served as an advocate depute between 2005 and 2008, took silk in 2010, and was appointed a floating sheriff of South Strathclyde Dumfries and Galloway, based at Hamilton Sheriff Court, in April 2015. He has served as a temporary judge of the Court of Session since March 2017, and took up a position as a resident sheriff at Edinburgh Sheriff Court in April 2018, sitting as one of the specialist sheriffs in the All Scotland Sheriff Personal Injury Court.
Educated at George Watson's College, Sheriff Braid graduated from Edinburgh University in 1980 with first class honours, winning the Lord President Cooper prize for best student. He entered the solicitor branch of the profession, becoming a partner in Morton Fraser in 1985 and a solicitor-advocate in 1995, dealing predominantly with commercial litigation. He was appointed as a sheriff in 2005 and currently sits in Edinburgh. In 2015, he was appointed as one of the first appeal sheriffs in the Sheriff Appeal Court, and as a designated personal injury sheriff.