Geoffrey Cox sacked as Attorney General in cabinet reshuffle
---

---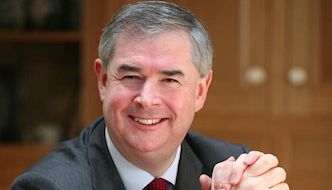 Geoffrey Cox has been sacked as Attorney General in Prime Minister Boris Johnson's cabinet reshuffle.
It has been reported that Mr Cox, known as 'Tory Gandalf' because of his deep voice, has been returned to the backbenches because he is not a "team player".
In the wake of the Brexit litigation at the Supreme Court last year, Mr Cox made the suggestion in the House of Commons that "there may very well need to be parliamentary scrutiny of judicial appointments in some manner", drawing swift criticism from distinguished former judges.
It has now been reported he could be given the job of leading Mr Johnson's 'revenge' against judges in the form of measures to curb judicial review.
The Lord Chancellor, Robert Buckland QC MP, said last month that the judiciary needed protection after a series of cases saw political decision-making "contracted out" to judges whose independence ought to be preserved.
Mr Johnson said at the time that judicial review was being used to "conduct politics by another means".