Hilary Peppiette and Alexander Scott join BTO as firm becomes first to offer doula services
---
---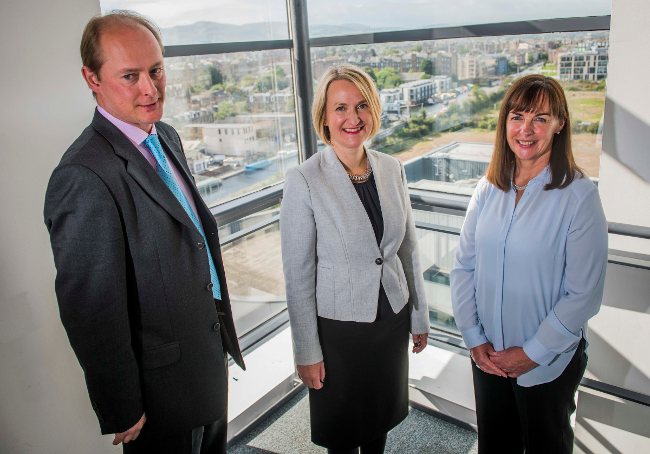 BTO Solicitors LLP has announced the appointment of two new members of staff for its families and individuals and residential property teams.
Solicitor Hilary Peppiette is one of Scotland's first end of life doulas, making BTO the first Scottish law firm to offer such specialist counselling and support to clients facing their final days. She will be based in BTO's Edinburgh office.
The role of a doula is to provide support and companionship for people living with a life-limiting illness, and to those close to them, so that they feel safe and cared for. Support can be practical, emotional and spiritual if desired.
Doulas can guide people through all the decisions and choices that need to be made at the end of life, they can provide respite for family carers and can be an advocate when families' wishes need to be upheld. They do not replace medical care, but facilitate access to available resources.
Ms Peppiette trained for two years with 'Living Well Dying Well' to become an end of life doula, completing her training in May 2018. She brings to BTO extensive experience as a solicitor in other legal firms advising on wills, powers of attorney, end of life planning and executries. SHe has also held positions with the Royal Bank of Scotland and as a volunteer with Marie Curie Hospice where she is a bereavement support counsellor, working with clients on a one to one basis as well as facilitating support groups.
She said: "I'll be working as a private client lawyer at BTO as well as offering doula services. In an ideal world the doula role would be fulfilled by the family and friends of a dying person, but often people aren't comfortable around death and for many reasons are unable to provide the support needed.
"What a doula brings is expertise and specialist training in this field. Historically, people did care for their dying family members at home, but in more recent times the focus has shifted to hospitals and the medical profession. Death has become a taboo, and that needs to change.
"The more open we are to talking about it the better. Spending time with dying people and having those final conversations is so rewarding. My priority is to ensure that every client receives a personal, caring and responsive service from someone who takes the time to build a warm and trusting relationship."
In addition to Hilary's appointment, Alexander Scott has recently joined BTO's residential property team in Edinburgh as an estate agent and valuer.
His new role with BTO includes dealing with all estate agency related matters including valuing properties for potential sale, preparing properties for marketing and arranging viewings. He will also be tasked with developing an increased estate agency portfolio for BTO in the East.
Lesley Gordon, partner, who heads BTO's families and individuals team, said: "Hilary's appointment is a first for a law firm in Scotland and we are delighted to be leading the way in this regard. We believe that her extensive experience in assisting people at the end of their lives will be invaluable for our clients and their families.
"Alexander's role is also new for us as a firm and we hope that his appointment will lead to us further increasing our share of the residential sales market in Edinburgh."