Independent review into prison deaths to be established
---

---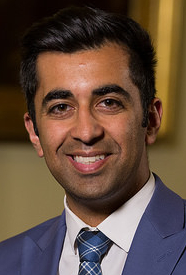 An independent review of the handling of deaths in prisons is being established by the Scottish government.
The purpose of the review is to identify and make recommendations for areas for improvement to ensure appropriate and transparent arrangements are in place in the immediate aftermath of deaths in custody within Scottish prisons and YOIs, including deaths of prisoners whilst in NHS care.
The review will include consideration of deaths of prisoners whether on remand or following conviction and will be led by Wendy Sinclair-Gieben, Her Majesty's Chief Inspector of Prisons for Scotland with additional expertise provided to her by Professor Nancy Loucks, chief executive of Families Outside, a national charity which works on behalf of families affected by imprisonment.
Justice Secretary Humza Yousaf has written to the Parliament's Justice and Health Committees to provide the terms of reference for the review.
He said: "The safe treatment and mental health of all those in custody is a priority for Scotland's prisons, which care for people with higher levels of risk and vulnerability than the population as whole.
"My thoughts are with every family tragically bereaved by a death in prison custody and I fully understand the desire for answers following the death of a loved one. This review will inform improvements to ensure that all processes and communication with families are as open and transparent as possible.
"Scotland's justice system is committed to protecting the human rights of all who pass through it and a Fatal Accident Inquiry is mandatory following all deaths in custody."