Inverness Law Project to launch next month with support of Harper Macleod
---

---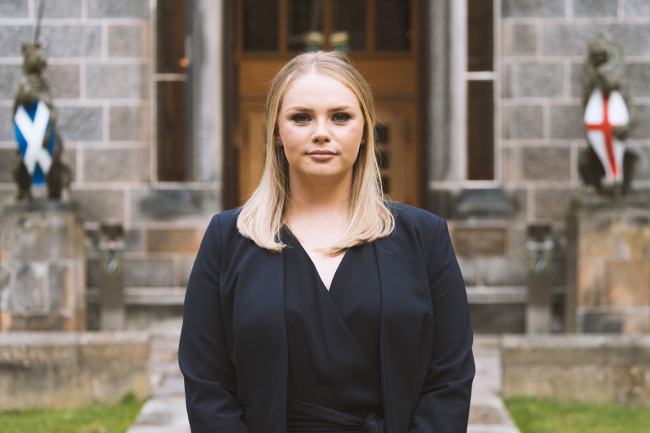 Individuals and communities in Inverness and the Highlands are being given a new route to access justice thanks to a partnership between Harper Macleod and the Aberdeen Law Project (ALP).
The Inverness Law Project (ILP), being launched in late November, will see talented law students provide a range of free legal services to individuals and groups in the local community who cannot otherwise obtain legal advice or representation.
These services will include holding law clinics, carrying out community outreach and providing legal research resources.
The ILP will be student-led and operated, with specialists at Harper Macleod – the firm with the largest legal team in the Highlands and Islands – providing support, training and supervision to the students involved.
It is the first spin-off project from the ALP, which since it was set up in 2009, by then-student Ryan Whelan, has become one of the largest and most successful law projects in the UK.
Monthly legal clinics will be held at the Spectrum Centre, covering most aspects of law including housing, employment, consumer issues, charities, discrimination and land disputes.
The first clinics are due to be held on Wednesday 28 November.
Chris Kerr, Harper Macleod's lead partner in the Highlands and Islands, said: "We are delighted to support the project's expansion into Inverness and the Highlands with the creation of the ILP. We share ALP's passion for access to justice and our involvement in the Project is a fantastic opportunity to use our depth of experience and expertise to help give something back to the areas of the local community which need it most.
"We have always seen our place in the Highlands as more than simply doing business and have a keen sense of our responsibility to the wider community. There is a great well of young legal talent both from and in the region and we look forward to supporting them in this venture."
Chair of the ALP Board Ryan Whelan said: "The time is now right to act on ALP's long-held ambition to expand North. In Inverness, as in Aberdeen, our students will work on two fronts. As well as holding legal clinics, where the students will provide advice and representation, the ILP will also work with the community to educate and empower, reducing the access to justice problem over time rather than serving only to fire-fight issues as they arise.
"The success of this dual approach has exceeded all expectations in Aberdeen and the North East, and we believe our new sister Project will have the same impact in Inverness. ALP's ethos is all about collaboration and partnership. We are therefore delighted that the people of Inverness have welcomed us so warmly, and we are extremely grateful to Harper Macleod for coming on board as our exclusive partners in this venture.
"We have in student director Lauren Frame an exceptionally able and motivated Invernesian, and we are looking forward to what Lauren and the team, supported by Harper Macleod, can achieve in Inverness and the wider Highlands over the coming years."
The ILP's work will not cover criminal, family or immigration issues, and is not for those who are already eligible for legal aid.