John Sturrock QC reflects on mediation and negotiation in new book
---

---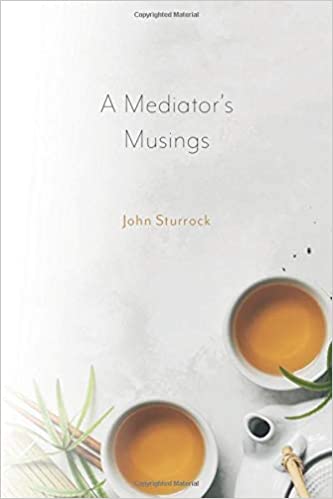 Mediator John Sturrock QC has published a collection of articles and blog posts he has written in recent years, containing reflections on mediation, negotiation, politics and other topics, including the current pandemic.
International mediator and author, Ken Cloke, said of A Mediator's Musings: "John Sturrock's outstanding new book, 'A Mediators Musings,' is much more powerful than its' humble title suggests. It is by turns profound and poignant, insightful and useful, current and lasting."
All proceeds from the book will go to cancer research. The book can be purchased here.