Ken Robertson: COVID-19 and the property market
---
---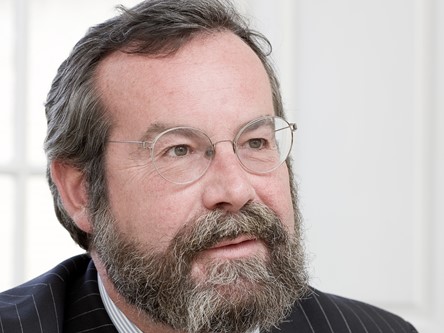 While the current instability has not yet fully impacted the property market, it is only a question of time before it does so. It is impossible to predict at this stage how long the current instability will affect the financial and property markets in the short, medium and longer terms, writes Ken Robertson.
Inevitably, there will be those whose property is already on the market or who will require to list their property for sale for essential reasons in the medium term. For those selling for non-essential reasons then it may be appropriate to consider whether now is the best time to sell, though regardless of the global situation there will inevitably still be willing and able purchasers in the market.
In order to ensure the highest standards of protection for the community at this difficult time, it is important that all appreciate the high standards and best practice when undertaking valuations, viewings and surveys.
While being advised to avoid non-essential contact, it is allowable to continue to show your or to view other properties, but it is vital that appropriate precautions are taken.
Appropriate enquiries should be made of those showing the property and those who wish to view. If anyone within these categories has or has been in recent contact with anyone who is showing some of the common symptoms of the virus or is self-isolating, then such showing/viewing should not take place. If showing the property, you need to inform us so that we can take appropriate action.
We will attempt to screen all viewers for confirmation that they are not in a high risk category before they enter your home, but you should similarly take steps to obtain such reassurances yourself.
In accordance with Government recommendations it is appropriate not to have any physical contact at the property, including shaking hands.
All surfaces should be cleaned in a property before and after a viewing and both showers and viewers may well consider it appropriate to wear disposable gloves. Certainly potentially infected surfaces should be cleaned, including door handles, light switches, cupboard doors and anything else that people are likely to touch during a viewing.
Viewing hosts should thoroughly wash their hands and may also consider offering a comparable facility or an appropriate hand sanitiser for prospective viewers.
It is generally recommended that lights be left on and doors left open to reduce the temptation for viewers to touch surfaces which they might otherwise avoid.
If suitable precautions are taken, then there is no need for the property market necessarily to come to a standstill. It does however require a greater degree of care and consideration and an element of common sense to be exercised. We will continue to monitor the situation and advise accordingly.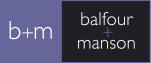 Ken Robertson is a partner at Balfour and Manson