Ken Scott Bursary awarded to Dundee law student Gemma Ambrosini
---

---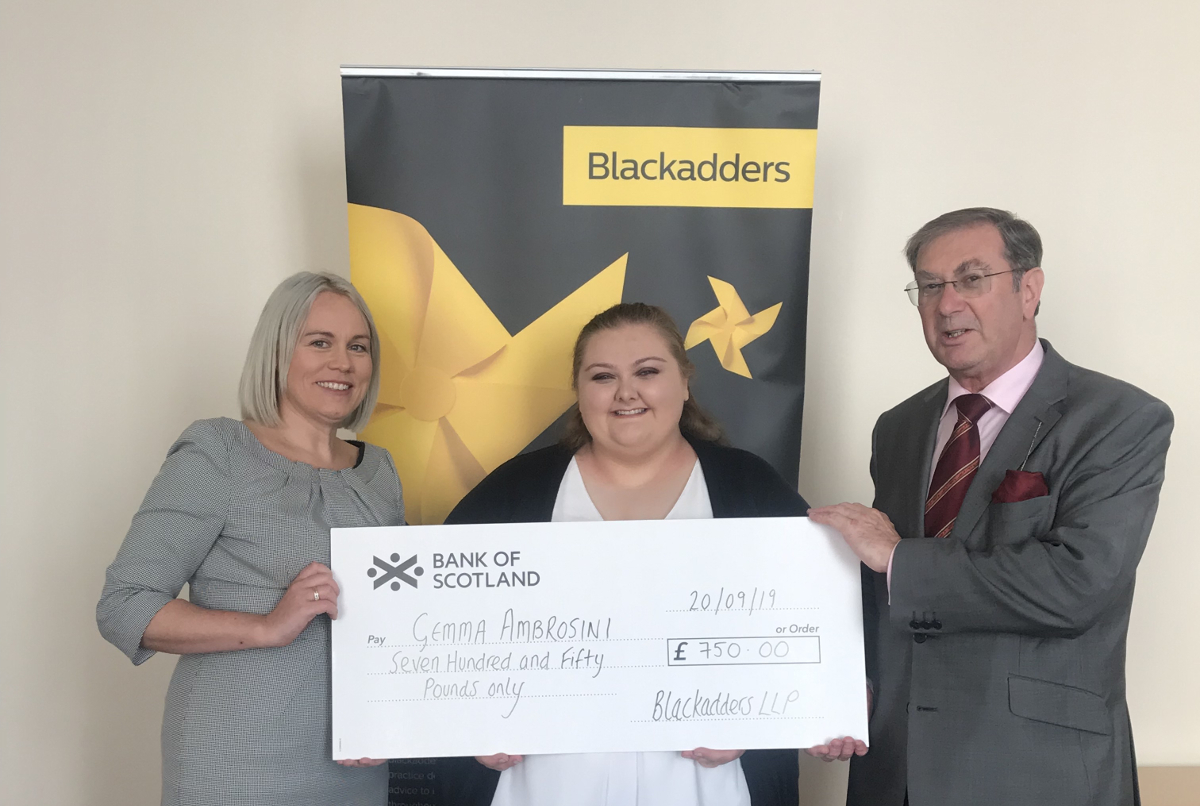 A University of Dundee student studying for a career in law has been awarded the annual Ken Scott Bursary by Blackadders.
Gemma Ambrosini is studying for a postgraduate diploma in professional legal practice and has received the sum of £750 that will help in enabling her to complete her studies.
The Ken Scott Bursary, which is administered by Blackadders, was set up after the death of Ken Scott in October 2013 and is awarded on the basis of financial need. Entrants are invited to list the reasons they should receive a bursary.
Ms Ambrosini, from Saltcoats in Ayrshire, has been combining part-time work with study for the past four years.
She said: "The sum will go towards paying my course fees and takes a weight off of my mind – it is a huge help. It means I won't have to increase the number of hours I am working in my job and I will therefore have more time available to concentrate on my studying.
"It's great that a firm like Blackadders is prepared to offer this bursary for those studying the diploma in memory of Ken Scott, a former tutor on the course."
Blackadders donated £250 towards the bursary with an anonymous donor funding the additional £500.
Mr Scott, who lived in Carnoustie, was born in 1961 and was educated at the University of Dundee. He qualified with LLB (Hons) and DipLP in 1984 and was admitted as a solicitor in Scotland in 1985. Following his training at Thornton Dickie & Brand, he became a solicitor at North East Fife District Council before moving to Edinburgh to join the Bank of Scotland's legal team. In 1990 he became an associate with Pagan Osborne Grace & Calders before joining Blackadders in 1994.
He spent 19 years as an associate at Blackadders, working in the commercial property unit. He also spent many years as course organiser and tutor on the company & commercial course of the diploma in legal practice at the University of Dundee.