Land near gas works to host £100m Barlinnie Prison replacement
---

---
A site close to the Provan gas works in Glasgow is the only place currently being considered for the replacement of Barlinnie Prison, according to the Scottish Prison Service (SPS).
A replacement for Scotland's largest jail, which dates back to the 19th century, is expected to cost up to £100 million.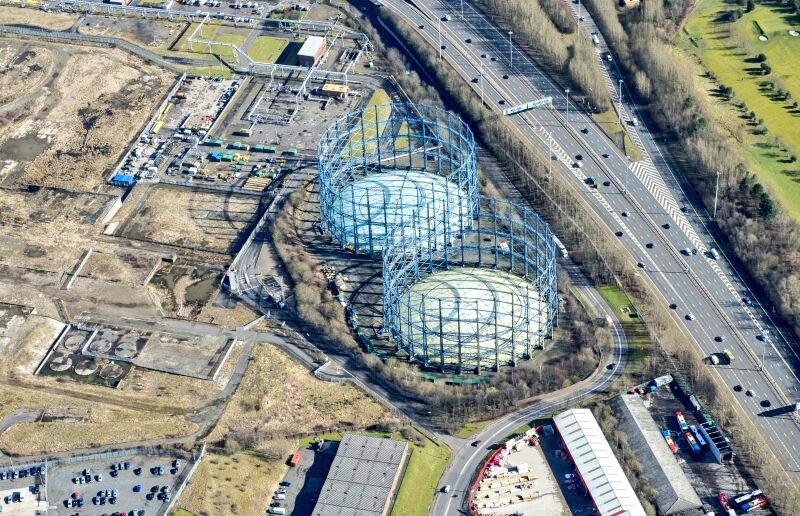 The SPS drew up three potential new sites for the successor prison in October for approval from the Scottish government.
Consultant Colliers International narrowed the possible sites for a new jail, to be named HMP Glasgow, from about 40 options in the west of Scotland.
An SPS spokesman said: "Since instructions were issued to our property/ land consultant in May 2014, five reports have been produced covering sites within the city of Glasgow, North Lanarkshire, South Lanarkshire and Renfrewshire local authority areas.
"A site at Provanmill, owned by National Grid Partnerships, is the only site being considered for the replacement of HMP Barlinnie."
The SPS added that "no price has been agreed to purchase the proposed site" and said a "timescale can only be set once a site is secured and the necessary capital funding is available".
The new facility will be double the size of Barlinnie, which was designed to hold 1,000 inmates but is constantly overcrowded. Figures released last month showed Barlinnie was running at 130 per cent of its capacity.
Barlinnie will be sold off and could be developed into social housing or private flats.
The SPS spokesman said Barlinnie's replacement would not become a priority until after the construction of two community custody units in Maryhill, Glasgow, and Dundee and a national facility for women on the site of HMP Cornton Vale, Stirling.
The construction of HMP Glasgow at Provanmill would only go ahead once the site had been purchased by the SPS and planning permission had been acquired.