Law scholarship in memory of Pinsent Masons' Kirk Murdoch launched for disadvantaged students
---

---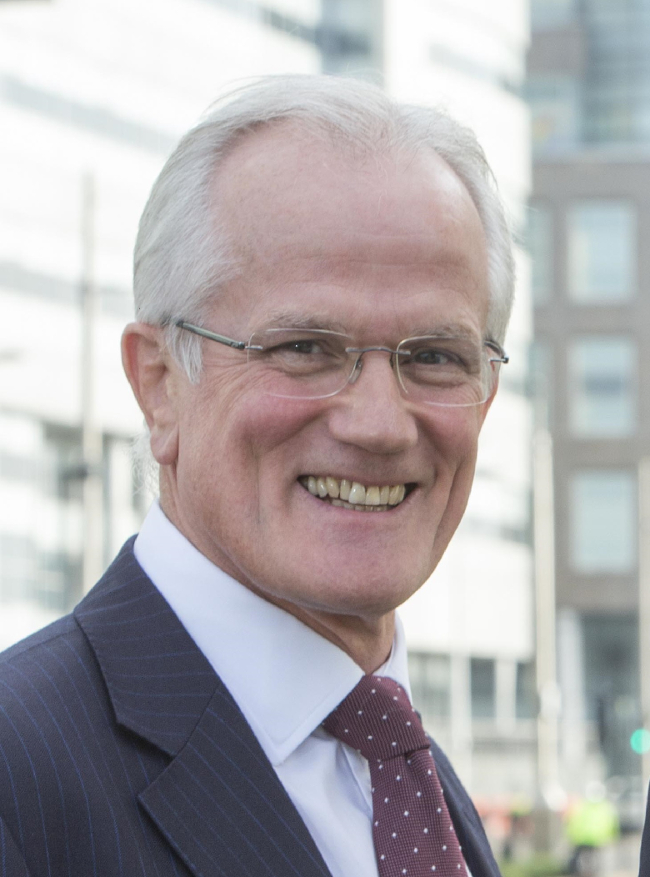 A lawyer's lifelong passion for helping the careers of others will be commemorated in a scholarship set up to encourage students from less advantaged backgrounds to enter the legal profession.
The Kirk Murdoch Memorial Fund will offer financial support, professional mentoring, work placements and the opportunity to take up a traineeship at legal firm Pinsent Masons, where he was chairman for Scotland and Northern Ireland until his death in March 2017.
One of Scotland's most distinguished lawyers, Kirk spent more than 40 years in senior roles with McGrigor Donald and latterly Pinsent Masons after a 2012 merger. He was recognised as a natural leader and widely respected and admired for his support and encouragement of those around him to reach their full potential.
Pinsent Masons will fund a bursary and a scholarship which are aligned with the aims of the Lawscot Foundation, a charity established by the Law Society of Scotland to help academically talented students from less advantaged background to access a career as a solicitor.
The first eight students to be supported by the Lawscot Foundation have recently completed their first year of a law degree and a second cohort will be selected from 60 applicants. All of the initial intake are the first in their family to go to university and a number were successful in gaining a place to study law despite challenging family backgrounds.
From August 2018, an annual bursary funded by Pinsent Masons will enable one extra student to be supported by the Foundation each year. In addition, as Foundation students reach the end of their second year of study, all will be eligible to apply to take part in the Kirk Murdoch Scholarship, which offers paid summer placements within Pinsent Masons and continual mentoring.
On completion of a law degree and on meeting certain performance criteria, the Kirk Murdoch Scholarship student can then apply for a Pinsent Masons traineeship, which provides further financial support as they complete the postgraduate Diploma in Professional Legal Practice which is required to become a solicitor, and could lead to a potential career with the firm.
Chair of the Lawscot Foundation, Christine McLintock, a past president of the Law Society of Scotland, said provision of the bursary and establishing the scholarship was a "generous long-term commitment" which would make a significant difference to the way in which the Foundation supports student lawyers.
She said: "The students in our first intake are a remarkable group of people who have already faced incredible challenges in their young lives. This substantial contribution by Pinsent Masons will allow us to support an additional student each year and, as a former colleague of Kirk's, I can think of no more fitting tribute to his character and willingness to help others, and I know he would wholeheartedly approve."
Richard Masters, who succeeded Kirk as Pinsent Masons chair of Scotland and Northern Ireland, said staff across the firm had been asked for suggestions on the most appropriate way to honour his memory, and it was overwhelmingly agreed a form of educational support would be most fitting.
He said: "Kirk constantly challenged people to make the most of their potential and one of his many strengths was to encourage people to be the best they could be and to be brave in taking decisions. With this package of financial assistance, and just as importantly ongoing support and guidance, we hope in time to see Kirk Murdoch scholars enter the legal profession who, quite frankly, would otherwise be denied that opportunity."
Pinsent Masons partner Katharine Hardie, added: "Kirk had an innate ability to talent spot and with his catchphrase of 'onwards and upwards' he encouraged everyone around him to challenge themselves and to make the most of opportunities. There is no doubt he would be delighted to know his legacy is providing opportunities for youngsters from less advantaged backgrounds to enter a profession which he loved so much."
Jim Murdoch said his brother would have been "over the moon" at the concept of a scholarship carrying his name. He said: "On behalf of all Kirk's loved ones, I would like to thank everyone involved for making this wonderfully appropriate tribute to him possible. We trust that all those who have had to 'fight' a bit more than others and who will benefit from this scholarship, will grasp the opportunity in a manner befitting of the man we have lost."