Lawyers of Tomorrow – Simon Gregor
---

---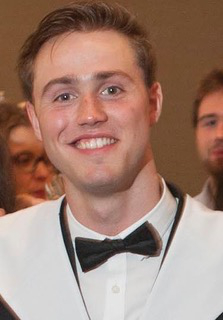 I graduated from Edinburgh Napier University with an LLB (Ord) with Distinction in 2018 and am currently enrolled on the Diploma in Professional Legal Practice at the University of Edinburgh. I am looking for a traineeship starting in 2019.
I have worked throughout my undergraduate degree and Diploma in retail and legal services, demonstrating excellent time management, organisation, drive, and a commitment to achieve a traineeship with the right firm.
Over the course of my studies, I have gained experience working with two law firms. I currently work for a criminal defence firm where I have helped draft various legal documents and interviewed clients, alongside many administrative duties.
Additionally, I have worked for an estate agent/solicitors for a year, giving me sound experience of property law.
I have also been a judge in the Donald Dewar Debating Tournament since 2016 which has been immensely gratifying.
I would welcome a traineeship in any area of practice, although I am particularly interested in litigation, criminal law, and company/commercial law.
Email: simon1798@gmail.com
If you are seeking a traineeship and would like to take part in our Lawyers of Tomorrow slot, send your 200-word entry with a photo to newsdesk@scottishnews.com.