Lord Gill calls for inquiry into land tenure system
---

---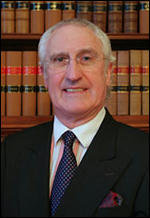 A former Lord President has called for a major inquiry into the land tenure system to remedy failings in land reform legislation, The Courier reports.
Lord Gill said that part 10 of the Land Reform (Scotland) Act 2016, which deals with farm tenancies, was worsening the decline in the tenanted sector instead of reversing it.
Addressing the Scottish Agricultural Arbiters and Valuers Association's AGM, Lord Gill said the legislation was in need of a full review and that there should be an investigation of alternatives to traditional tenancies.
The holdings legislation has been subject to "sporadic and piecemeal" reform, shaped by party politics and contemporaneous controversies since the 1948 act introduced changes aimed at raising food security in the wake of the Second World War.
He added the while legislators recognise the cause of attrition in the sector, they have dealt with the effects rather than the root causes.