Lord Keen cleared of professional misconduct over failure to secure shotgun
---

---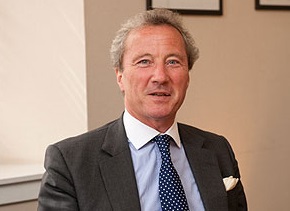 The Advocate General for Scotland, Lord Keen of Elie QC, has been cleared of professional misconduct by a tribunal following a conviction for a firearms offence.
Richard Keen appeared at a Bar Tribunals and Adjudication Service (BTAS) hearing over allegations he had brought the profession into disrepute.
He was fined £1,000 in 2017 after pleading guilty, by letter, to breaching s.2 of the Firearms Act 1968 after failing to secure his shotgun.
The offence came to light after a break-in was reported at Lord Keen's home in Edinburgh while he was away.
Sheriff Frank Crowe, sitting at Edinburgh Sheriff Court, said at the time: "I do take into account Mr Keen's previous good record and the fact that he admitted his guilt at the outset.
"Nevertheless, to hold a firearms certificate is a privilege and there are very strict conditions which have to be adhered to to prevent such weapons falling into the wrong hands.
"There was a potential risk with the shotgun not in the secure cabinet as laid down by the regulations."
Officers found a 12 bore Stephen Grant shotgun in Lord Keen's basement, which had been left out of its secure cabinet.
A three-person panel led by retired judge Michael Topolski QC found the allegation of misconduct had not been proven following two hours of deliberation.
It is expected that Lord Keen will claims costs from the Bar Standards Board.