Man who killed wife refused access to documents in negligence claim against health board over failure to admit him to psychiatric hospital
---

---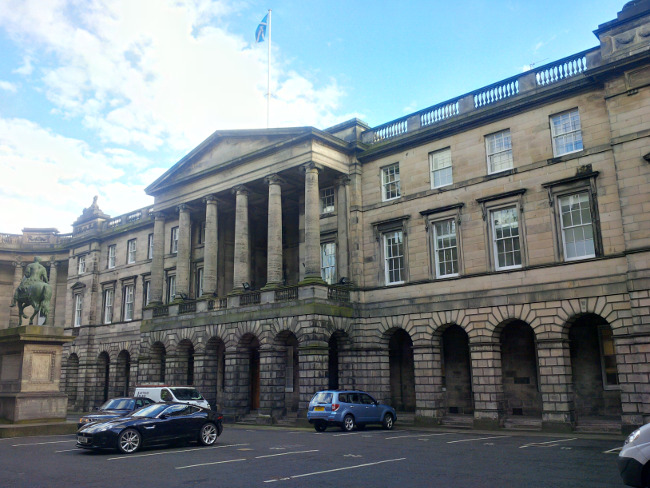 A man detained in the state hospital after killing his wife, who subsequently raised an action for reparation against a health board over a doctor's alleged failure to admit him to a psychiatric unit the day before he stabbed his spouse to death, has failed in a bid to recover documents he claimed would have supported his case.
A judge in the Court of Session refused the application for commission and diligence of the specification of documents relating to the pursuer's care and treatment and the defender's review of the incident, after ruling that the material fell within the "post litem motam" rule, which prevents disclosure of confidential communications made in contemplation of litigation.
Sheriff John Beckett QC, sitting as a temporary judge, heard that the pursuer Neil Cumming, who was detained in the state hospital having been acquitted of the murder of his wife Barbara on 15 July 2011 by reason of insanity, was suing the defenders Tayside Health Board for solatium in respect of the loss of his wife and claims under various other heads of damages.
After killing his wife, the pursuer attempted to commit suicide by driving his car into another vehicle causing injury to other road users and to himself, as a result of which both he and the defenders have also been sued by those other road users in Perth Sheriff Court.
The court was told that the pursuer had a "lengthy history of serious mental disorder" and that following a worsening of his symptoms while on holiday with his wife in July 2011 he was examined on 14 July 2011 at Ninewells Hospital in Dundee by a psychiatrist employed by the defenders, Dr Lyn McLaren, who concluded that the pursuer should be re-admitted to a psychiatric hospital for in-patient care, but advised him no bed was available for him there.
However, the pursuer's claim is that Dr McLaren was negligent in failing to advise him of the availability of a bed at Murray Royal Hospital, Perth and in failing to arrange his admission there, as he would have accepted the place and travelled to Perth to be admitted had he been told.
He claims that Dr McLaren "acted in a manner in which no ordinarily competent doctor in her position could have done" and that but for the negligence alleged, he would not have killed his wife the next day and would not have attempted to commit suicide.
In support of his claim, he was seeking to recover all documents prepared by Dr McLaren concerning the care and treatment provided to him in the period prior to and including 15 July 2011, and relied upon by the defenders in their "significant clinical event analysis review" final report, which concluded that the pursuer had been offered a bed and had been given appropriate care.
It was submitted that the crucial issue for the pursuer was to be able to prove that he was not offered a bed by Dr McLaren and the detailed medical notes of her examination on 14 July did not contain any record that a bed was free in the Murray Royal or that it was offered to the pursuer.
It was argued that the material on which the significant clinical event analysis review conclusions were based ought to be available to the pursuer when he called Dr McLaren as a "hostile witness" in order that her evidence might be tested by reference to contemporaneous material.
The principal argument was that the material in the specification ought to be viewed as falling "outwith the post litem motam rule".
For the defenders, it was submitted that it was the advent of freedom of information and data protection legislation which led to the development of policies such that the review report would be released as a matter of course to certain persons and it should not be understood as a "waiver of privilege" in respect of the underlying information used to compile the report.
The judge did not agree with the submission that the review's terms of reference took the underlying material outwith the post litem motam rule.
He observed that contemporary Scottish society was no less litigious than it was when the general rule was laid down in the 1983 case of More v Brown and Root Wimpey Highland Fabricators Ltd, and that a "strong policy consideration" was behind the principle, namely that "an organisation should not be inhibited from carrying out legitimate investigations and it would be undesirable to paralyse the taking of remedial measures which might thereby be identified".
"Those considerations would seem to apply in a hospital setting where a psychiatric patient was not admitted to hospital on seeing a psychiatrist before killing his wife the next day," he added.
In a written opinion, Judge Beckett said: "Accordingly, I have not been persuaded that commission and diligence should be granted for those parts of the specification which remain in contention. I might well have reached a different conclusion if counsel for the pursuer had amended his specification so as to include only the kind of spontaneous reporting by employees to the defenders which falls within the recognised exception. Since he did not do so, and since it would only be fair in the absence of that amendment that the defenders should have an opportunity to consider whether voluntary disclosure should be made, the pursuer's motion for commission and diligence in respect of call 4, and call 5 insofar as it relates to call 4, is refused."
© Scottish Legal News Ltd 2021