Mixed response to survey on abolition of court dress
---

---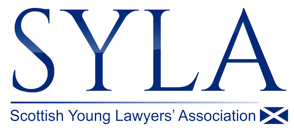 Law students are the single group most in favour of abolishing court dress entirely, according to a survey conducted by the Scottish Young Lawyers' Association (SYLA).
Court dress for judges and lawyers appearing in the Outer House of the Court of Session has been abolished, except when judges are presiding over a hearing which involves the testimony of witnesses.
The SYLA conducted a survey of its membership on the issue and received 372 responses. The majority were qualified solicitors, at 56.06 per cent, followed by trainee solicitors at almost 24 per cent and students at just over 10 per cent.
Responses were also received from some advocates, devils, solicitor advocates and those looking for traineeships. Of those in practice, 47 per cent worked in civil litigation and 14 per cent in criminal law. Eleven per cent classed their area of law as being corporate or commercial work and almost 10 per cent were in-house lawyers.
It found that 68.3 per cent of respondents disagreed with the move: 52.6 per cent of students, 75.3 per cent of trainees, 68.3 per cent of solicitors and 83.3 per cent of advocates all opposed the removal of the dress code requirement, as per the Lord President's practice note.
In terms of practice areas, 84.6 per cent of criminal lawyers, 69 per cent of civil litigation lawyers, 65.9 per cent of commercial and corporate lawyers, 60 per cent of employment lawyers, 57.1 per cent of in house lawyers and 62.5 per cent of private client and property lawyers were opposed.
The SYLA said: "It is perhaps telling that students consistently voted in a higher percentage than any other groups in favour of removing court dress across the profession.
"As the future of our profession it is they who will have to face the challenges of being a modern lawyer and such challenges may well touch on the concerns expressed in the responses to our survey – access to justice, loss of traditions and the role of the court in dispute resolution. However, this survey has shown that the majority of junior lawyers do not think this is progress in the right direction."
A survey by SLN last month found that 77.2 per cent of (584) readers were in favour of retaining court dress.