MPs reject 'Leveson 2' for second and possibly last time
---

---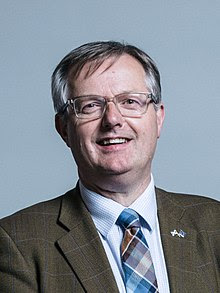 Proposals for a second public inquiry into the conduct of the press have been defeated by MPs for what could be the final time.

The House of Commons voted 301-289 against the so-called "Leveson 2" inquiry yesterday, just a week after the proposal was rejected by 304-295.

A second vote was forced after the House of Lords voted by 252-213 on Monday evening in support of the inquiry.

It is now unlikely that the issue will return to the Commons.

Brendan O'Hara, SNP spokesperson for culture and media, was among those MPs backing the bid for a second inquiry.

Mr O'Hara said: "The setting up of a second Leveson inquiry is not just important and necessary; it will also fulfil a solemn promise made to the people of the UK by their Government, and I urge Members across the House to do the right thing today and support the establishment of a second Leveson inquiry."

He also rejected "concessions" proposed by the UK government, including a stronger review by the Information Commissioner's Office (ICO) of IPSO's new low-cost arbitration system.

He said the proposals were "too little, too late".
---
---