New firm Esson & Aberdein to be launched in north-east
---

---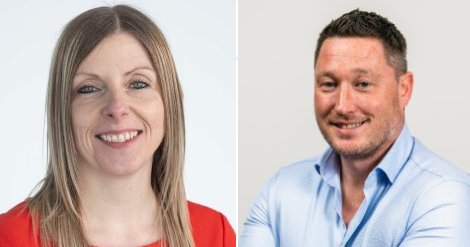 A new law firm has been launched in the north-east.
Esson & Aberdein will be led by Joni Esson, who spent more than 10 years at Stronachs, and Rob Aberdein.
Ms Esson said: "It is time private clients were put back at the front of our thoughts, so that is exactly what Esson & Aberdein will be doing. We'll be totally focused on the city and Aberdeenshire, which is also something that is important to people in the north-east."
The firm will formally launch on April 26 and will open offices in the city's West End.
Mr Aberdein is also bullish about the prospects of success in his hometown – where he oversaw growth for Aberdein Considine before becoming the youngest ever equity partner at English firm Walker Morris.
In late 2020 he launched the new Scottish professional services umbrella company, Moray Group. Esson & Aberdein will now be part of its stable of firms, which includes the legal and property specialist Simpson & Marwick in Edinburgh and East Lothian.
Mr Aberdein added: "We are offering what people here are looking for and Joni is already getting work referred to her locally. I fully expect Aberdeen will go like a fair, despite the challenges in the oil and gas sector.
"Aberdeen has a lot of legacy firms that have been around for 100 years in various incarnations and are still trading despite themselves. There's another generation of firms that did well during the oil boom and were lucky to be in a market when there was a lot of work. That blunted competitiveness.
"There are firms with good businesses, whose success has seen them reach a national level, making it harder to retain a local feel.
"Private client is a space that nobody has effectively owned. We're bringing a fresh - albeit highly recognisable – brand – and a real focus and commitment to normal everyday people in Aberdeen and the north-east. It's not about big corporate clients or PLCs. It's that personal property, legal, financial set of services and meaningful, long-term client relationships that we are after."