New 'opt out' system for organ donation to be introduced next March
---

---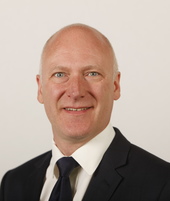 The Scottish government has announced that legislation to introduce an opt-out system of organ and tissue donation will come into effect on 26 March 2021, despite delays caused by the COVID-19 pandemic.
Under the new system, individuals will be required to actively opt-out of donation if they wish to. If they do not opt-out it will be assumed they have authorised donation and transplantation of organs and tissue.
However, the new law does contain safeguards which will seek to ensure the donation does not go ahead where it would be against the person's wishes.
The new law will add to a number of measures already in place which have led to an increase in donation and transplantation from deceased donors over recent years.
A public information campaign was launched in the summer of 2019 to advise people of the upcoming changes and the government says it will continue over the coming months to ensure people are aware of the changes to the law, what choices they have, and the new date.
Public health minister Joe FitzPatrick said: "Scotland has made huge strides in increasing transplant rates over the past decade, thanks to the generosity of those who choose to become donors and their families.
"The move to an opt out system is part of a package of measures to continue to improve transplantation rates – and the lives of those for whom the wait continues.
"In Scotland there are an average of more than 500 people waiting for an organ transplant at any one time, so it's important that we do all we can to save and improve the lives of those on the waiting list.
"Only around one per cent of people die in a way that makes organ donation possible, so every opportunity for donation is very precious.
"I would encourage people to continue to make a decision about donation, record their decision on the NHS Organ Donor Register and discuss it with their family and friends so they know what you would want to happen."