Practical politics should trump legal theory in Brexit process, Jamie Kerr tells Scots in New York
---

---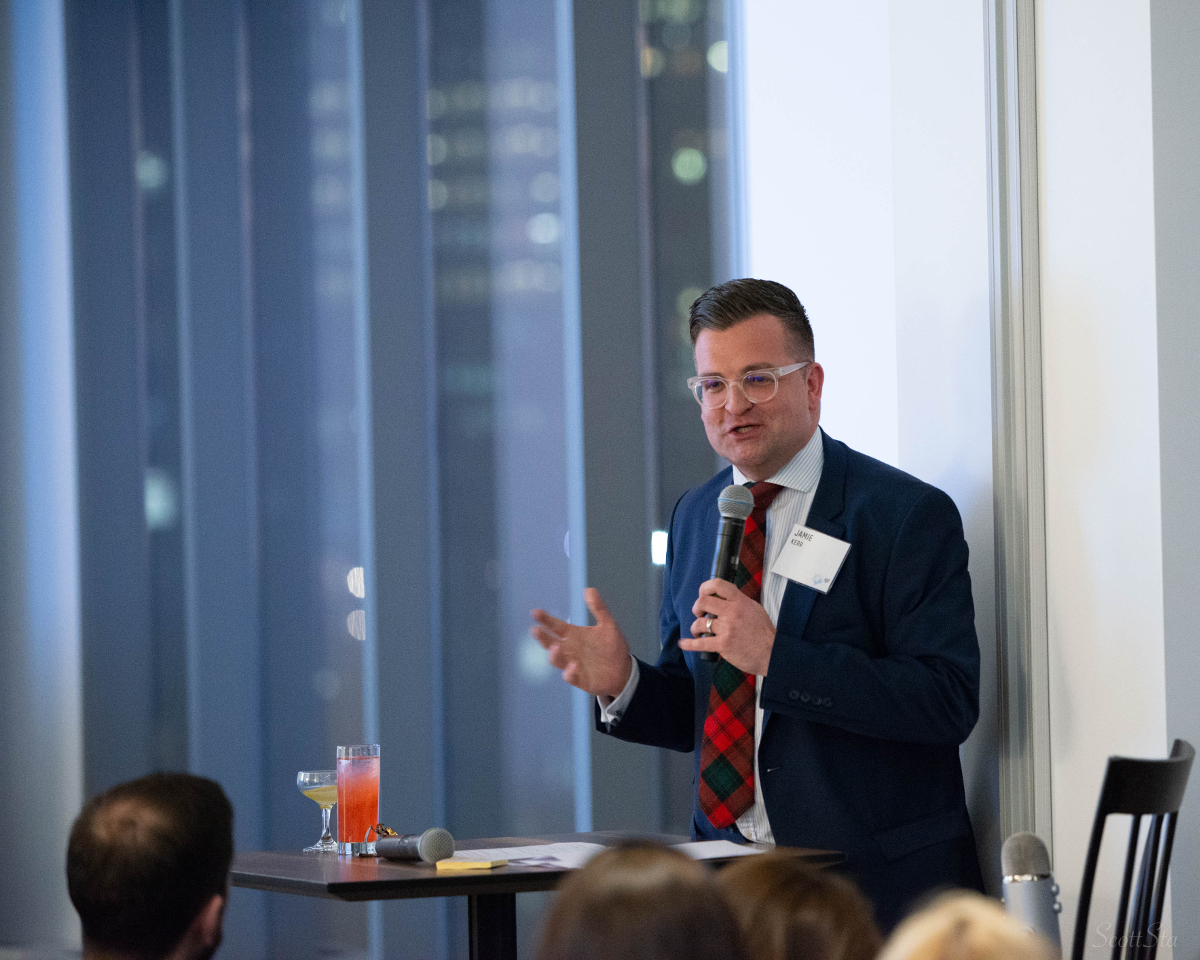 Practical politics is giving way to legal theory "and not the other way around" in the ongoing Brexit saga, a Scots lawyer has told an audience in New York.
Addressing an event hosted by the Scottish Bar Association of New York (ScotBarNY) at Nixon Peabody LLP last month, Burness Paull partner Jamie Kerr reflected on the social, political and legal aspects of Brexit.
"At the very heart of Brexit is the outdated legal theory which asserts the sovereignty of Parliament above everything else," he said.
Referring to Lord Denning's dissent in Blackburn v Attorney General in 1971, he argued we "all know that legal theory doesn't always march alongside political realities".
Lord Denning had been speaking in reference to Canadian independence, having been granted by Parliament, which under traditional legal theory independence could be revoked by an act of Parliament.
In his dissent, Lord Denning conceded that legal theory must give way to practical politics. With Brexit, observed Mr Kerr, "practical politics is giving way to legal theory."
The lawyer also drew on his own professional experience in laying out his concerns over Brexit.
He recently advised a former East German citizen, who, based on her own experience of the division of Germany, had sought to obtain British citizenship well in advance of the Brexit referendum result.
"Out of curiosity I asked her why she was moving so swiftly", Mr Kerr recalled.
"They were a well to do family in post-war Germany", and "for months and months there were rumours that the Soviets were going to build a wall though the city…and it was so ludicrous an idea that a wall would turn up in the middle of the city, dividing the city, that nobody believed it.
"She woke up one August morning in 1961, and only streets from where she lived there was a wall being built, and for her… it was too late to leave, and she spent the next 30 years of her life confined by the Communists in East Germany.
"That experience taught her that she should always plan for the absolute worst-case scenario, no matter how ludicrous it might seem."
Mr Kerr also gave his thoughts on a no deal Brexit.
"It looks like if we end up with a no deal Brexit we are heading for a recession, with unemployment rates going through the roof.
"At the moment in Scotland we have record low unemployment, and record high employment, the labour market is very tight, but all the relevant agencies are planning on that changing dramatically in the event of a no deal Brexit."
His message to the Scottish legal and business community in New York was clear: "The weeks, the months and maybe years ahead could be very bumpy for Scotland, and for Britain as we come to terms with these old legal theories and new economic realities.
"And so it is more important than ever that the global diaspora network and do all you can to network and promote Scotland in these uncertain times."