Professor Jim Murdoch awarded CBE
---
---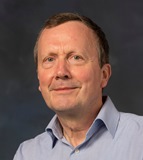 Jim Murdoch, professor of public law at the University of Glasgow, has been awarded the CBE (Commander of the Order of the British Empire) in the Queen's birthday honours list.
Professor Murdoch's contribution to the promotion of human rights has been demonstrated through his extensive work with the Council of Europe; through his publications; and in university human rights education.
Over a period of 25 years, he has been involved in a number of projects, mainly in Central and Eastern Europe, in helping establish respect for human rights in newly-emerging democracies.‌
He has also been responsible for the creation of a course called the human rights project, which requires students to prepare and present a human rights case, culminating in a legal debate at the European Court of Human Rights.
This course has now been running for 25 years and has inspired scores of students to go on to work in the human rights field or to pursue an interest in human rights in their chosen careers, including in public service both here and abroad.
Professor Murdoch said: "It's a great honour to be recognised in this way, but the award also reflects the support of colleagues in the School of Law at Glasgow. I am also grateful to our students who have participated enthusiastically in international mobility activities whether these have been in cooperation with the Council of Europe or with other partner universities across the globe."
Also in the list was Catherine Duffy, former principal solicitor in Police Scotland's legal services department, who was given an MBE for services to law and order. She was joined by two members of the Citizens' Advice Bureau – William Dougray, chairman of the East Renfrewshire Bureau and Hilary Wiggans, Tayside regional in-court adviser in Dundee.