Record year sees Harper Macleod rank in top three in dealmakers table
---

---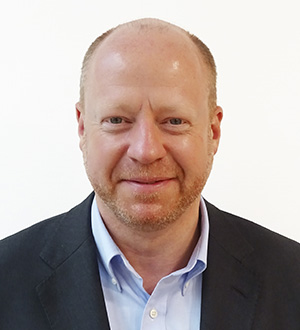 Dealmakers at Harper Macleod broke into the top three of Scotland's dealmaking league table after a strong performance throughout 2019.
The firm reported 125 deals during the year with a combined disclosed value of £4.19 billion – a 69 per cent rise in deal numbers from the previous year.
The latest results were published in the Business Insider deals table, which showed that overall corporate activity across all sectors was up by 16 per cent during 2019.
Donald Munro, head of corporate at Harper Macleod, said: "These results confirm what we had seen on the ground – that 2019 was a great year for our team and for dealmaking in Scotland generally. We are one of a select few Scottish firms who can offer a credible full service to our clients. With a growing, talented team around the country it is no surprise that we are increasingly the firm of choice for clients looking to get deals done.
"We're grateful for the trust our clients place in the team and we are looking forward to yet another positive year in 2020."
The 30-strong corporate team at Harper Macleod, led by 12 Partners, advises in all types of transaction, from M&A to investments and major projects.
Among Harper Macleod's deal highlights of 2019 were: advising Halfords on the acquisition of McConechy's Tyre Service Ltd; the acquisition of multiple businesses in the healthcare sector; the sale of wind turbine installer Windhoist Group to STAR Capital; and the Scottish elements of the sale of customer service and contact business Webhelp UK.
Martin Darroch, chief executive at Harper Macleod, added: "For a firm of our size, relative to many of our competitors, this is a remarkable achievement. We are particularly proud to have achieved this performance from a Scottish base, unlike almost all of the competition who are either 'global' law firms with a Scottish presence or who themselves have offices south of the Border.
"Our market share is well ahead of firms who have moved into our jurisdiction, which I believe reflects the value clients place in having an independent Scottish legal adviser on their side. As well as having the inside track on key sectors in the Scottish economy, we can provide a combination of quality and value for money that is hard to match."