Report reveals prison failings and 'bureaucratic and broken' FAI system
---

---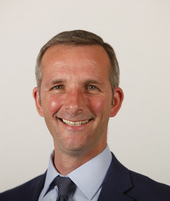 The Scottish Liberal Democrats have called for action to improve mental health in prisons, following the publication of the Deaths in Custody report by Aamer Anwar and the family of Katie Allan, a young woman who tragically committed suicide in prison.
The report highlights, among other things, that there are gaps in mental health services; the suicide rate in prisons has doubled since 2008 and that almost half of deaths by suicide in prison take place over the weekend when Scottish Prison Service (SPS) and NHS staff levels are lower.
It also shows that there are severe delays in conducting fatal accident inquiries (FAIs) and that none of 16 FAI determinations analysed relating to self-inflicted deaths made recommendations.
Linda Allan, the mother of Katie – who died in Polmont Prison last year – today argued that Scotland has, in essence, a death penalty and described the report's findings as an "invisible genocide behind closed doors".
Katie's father, Stuart, said it showed "nothing short of a massacre".
Solicitor Aamer Anwar branded the lack of automatic legal aid funding for FAIs "obscene and an affront to justice". He also said the SPS had "given up on rehabilitation, institutionalised violence and increased the risk of suicide".
He later added that it may be reasonable to seek prosecution against the SPS on the grounds of "corporate manslaughter".
The party's justice spokesman, Liam McArthur said: "The justice system has failed family after family.
"There is a self-harm epidemic in Scotland's prisons but the pace and scale of the Scottish government's response shows a dereliction of responsibility.
"It has been two years since the Scottish government accepted Scottish Liberal Democrat proposals to expand the mental health workforce in prisons. However, so far there are just 2 new staff across Scotland's 15 prisons. In reality, the skyrocketing prison population means services are now in a worse position, putting people at greater risk."
He added: "The FAI system is bureaucratic and broken.
"No more families should have to face agonising waits of up to a decade for answers about their loved ones' deaths, or be asked to make a financial contribution towards this process.
"Families can't have closure and the justice system can't learn lessons, putting more lives in danger.
"The Liberal Democrats have demanded a full independent review of the fatal accident inquiry system. It is time to stop re-traumatising grieving families and for a new system of checks and balances to drive the process forward, potentially taking it out of the hands of the Crown Office."