Rooney Nimmo appoints Grant Docherty as partner in Edinburgh
---
---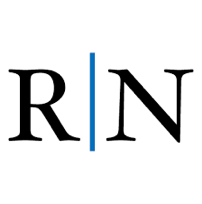 Corporate law firm Rooney Nimmo has appointed Grant Docherty as a partner in its UK operations. He will be responsible for running the banking team at the firm and will be based in Edinburgh.
Mr Docherty has nearly three decades of banking sector law experience having previously served as partner and head of the banking team in Scotland at DWF. Prior to that, he ran the banking team at DLA Piper in Hong Kong.
Mr Docherty brings experience in a number of areas including: real estate finance (investment, development and structured financings), leveraged acquisition finance (in relation to the funding of corporate acquisitions, MBOs and MBIs), renewables finance (in particular wind farms), project finance (including infrastructure projects), large corporate financings (usually via international jurisdictions) and asset finance (including ship and aircraft finance).
He said: "I am excited by the opportunity to join this fast-growing international firm and to help further develop their cross-border financial services practice.
"Rooney Nimmo occupies a valuable niche of firms that can deliver critical work to corporates and sophisticated investors across the world."
John Nimmo, founding partner at Rooney Nimmo, added: "Grant fills an important role for the firm as we continue to grow in the US, UK and Asia. His expertise will be extremely valuable for our clients as they grow their businesses around the world."