Rottweiler of the court Lord Keen offers resignation to PM
---

---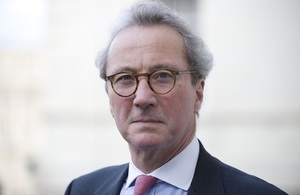 The Advocate General for Scotland, Lord Keen of Elie QC, has offered his resignation to Prime Minister Boris Johnson following a debacle arising over a government bill.
The UK Internal Market Bill allows ministers to "disapply" rules agreed over the goods that cross between Britain and Northern Ireland. Section 45(1) of the bill states that certain provisions "have effect notwithstanding any relevant international or domestic law with which they may be incompatible or inconsistent".
Northern Ireland Secretary Brandon Lewis said the law would break international law in a "specific and limited way".
Lord Keen subsequently said in the Lords, however, that "the bill does not of itself constitute a breach of international law or of the rule of law".
Regarded as one of the finest advocates of his generation, Lord Keen's ferocious court skills gained him the moniker the 'Rottweiler' and he was at one time the highest paid member of the Scottish bar.
He said: "I tendered my resignation to the Prime Minister first thing this morning, I've not heard back from the Prime Minister."
Downing Street declined to comment.