Roundtable to look at why young lawyers want to leave the profession
---
---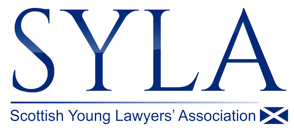 The Scottish Young Lawyers' Association (SYLA), in conjunction with the Law Society of Scotland, is holding a roundtable discussion on the issues raised in the recent survey on retention of young lawyers in the Scottish legal profession.
The survey found that over 60 per cent of young lawyers surveyed were actively considering a career outside of law or would consider such a move in the future.
Sixty-five per cent of those surveyed had considered practising outside of Scotland while 40 per cent actively considered this option. The results of the survey can be found here.
The SYLA is looking to speak with young lawyers, HR and recruitment professionals as well as partners and legal managers to identify solutions to tackle this growing issue.
Limited spaces are available but can be reserved here.