Scots lawyer who failed to pay counsel struck off for professional misconduct
---

---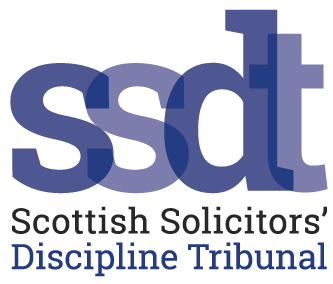 A sole practitioner who failed to pay counsel for work done in relation to a number of cases has been struck off the solicitors' roll.
Jeremy Cram instructed three advocates but came up with various excuses to avoid paying them and then refused to engage with the Dean of Faculty and the Law Society of Scotland when they raised matters with him.
He was found guilty of "professional misconduct" by the Scottish Solicitors' Discipline Tribunal (SSDT), which described his conduct as a "serious and reprehensible departure" from the standards expected of competent and reputable lawyers.
Advocates left 'out of pocket'
The tribunal heard that the respondent was enrolled as a solicitor in 2006 and practised as an employee and then a partner in various firms until 2011, when he set up his own firm of Jeremy Cram & Co in Newmains.
However, he was suspended in 2015 when a judicial factor was appointed to both his and his firm's estates.
The tribunal was told that the respondent instructed counsel in relation to immigration judicial review proceedings concerning a client, and following completion of the work the advocate rendered four fee notes amounting to £1,872.
The lawyer initially claimed that he had not yet been paid by the Scottish Legal Aid Board, and when SLAB later confirmed that payment had been made both the advocate and Faculty Services chased him up, but the respondent did not respond to correspondence and the advocate was left "out of pocket".
In another case the advocate rendered seven fee notes totalling £6,480, but again excuses were made and no payment was received despite the efforts of Faculty Services.
Complaints
A complaint was submitted to the Scottish Legal Complaints Commission in relation further failures of the respondent to pay counsel's fees amounting to more than £20,000 plus VAT, but despite repeatedly requesting settlement Mr Cram failed to respond.
The tribunal heard that the respondent had also instructed another advocate in relation to a client, in order to compile a judicial review and to prepare, attend and conduct a motion of interim suspension of removal, but he failed to pay the fee notes of £350 and £460.
The respondent instructed a third advocate to appeal at a procedural first hearing, but he failed to respond to telephone calls, email correspondence and final reminders relating to outstanding fee notes.
The tribunal was told that the respondent had instructed three different advocates and then failed to pay them, and that in each case he had either taken the fees given to him by the legal aid board to pay counsel's fees or he instructed counsel without legal aid cover in place and then failed to pay the fee himself.
The Dean of the Faculty of Advocates wrote to Mr Cram in July 2015 to warn him that unless settlement of outstanding fees was received he would advise the practising membership that there had been a default in payment and members would be permitted to only accept instructions in legal aid cases or if accompanied by payment of the appropriate fee.
But Mr Cram did not respond and sanctions were imposed, and he then failed to co-operate with the Law Society in its investigations into the various complaints against him.
When the Law Society called him in September 2017 to confirm the email address to be used for correspondence relating to the complaint, Mr Cram indicated that he did not intend to make any written response to the complaints against him because it was "inevitable that he would be struck off" and he had "no intention of returning to the profession".
'Professional misconduct'
The SSDT described the respondent's conduct as "dishonest" and demonstrated a "lack of integrity".
It also noted that he failed to respond to numerous requests for access to his firm's books and records "to protect himself and prevent a proper investigation" into his conduct.
In a written decision, tribunal vice chairman Kenneth Paterson said: "It is long established that upon a solicitor instructing counsel, that solicitor accepts personal responsibility for that counsel's fees. This responsibility occurs whether or not the client is legally aided. Solicitors also have a duty to communicate effectively with others and to act honestly.
"On many occasions and for a long period, the respondent neglected his professional duties. He failed to communicate with Faculty Services Limited to enable them to clarify the issue of payment by SLAB. He failed to pay the fees he was responsible for and which, in some cases, had been pad to him by SLAB. He failed to cooperate with his regulator by failing to respond to regulatory correspondence issued to him."
He added: "Having considered the while circumstances and the respondent's degree of culpability, the tribunal was of the view that the respondent's conduct was a serious and reprehensible departure from the standards of conduct to be expected of competent and reputable solicitors. This was sufficient to satisfy the test for professional misconduct…
"There was a clear risk that if he was allowed to practice he would repeat the conduct and this put the public at risk…The respondent's conduct was likely to damage the reputation of the profession…The only appropriate sanction in these circumstances was to remove the respondent from the roll."
© Scottish Legal News Ltd 2019