Scottish franchise boom could banish Brexit blues says Harper Macleod's David Kaye
---

---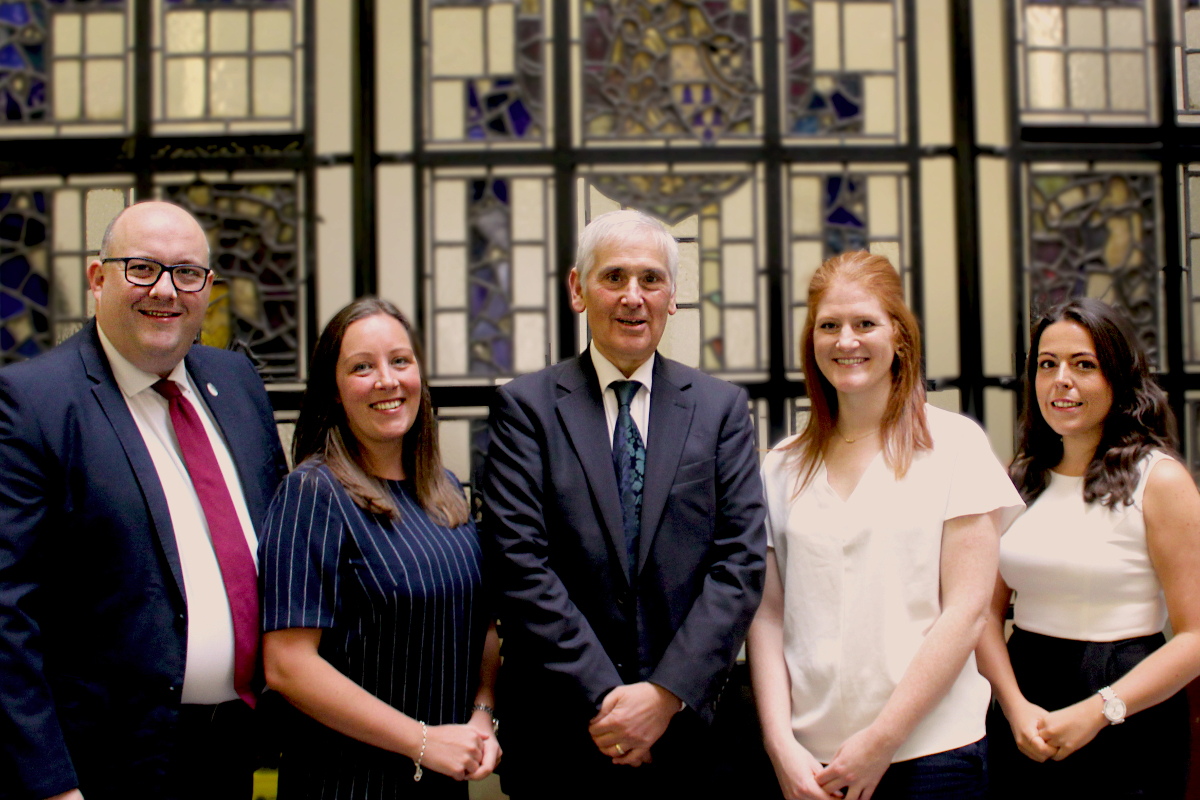 Harper Macleod partner David Kaye has called for the country's entrepreneurs to seize the benefits of 'Brexit-proof' franchise models as the industry's leaders gather in Glasgow for Scottish Franchise Week.
Mr Kaye, the first Scottish lawyer recognised as a qualified franchise professional by the British Franchising Association, said: "For the past five or six years, franchising has been really taking off in Scotland, approaching an overall value of £1 billion to our economy. However, with the overall UK sector worth more than £17bn, it could and should be even bigger, with less than half of all the UK franchising systems represented in Scotland.
"If we can educate our entrepreneurs, the many Scots with the drive to run their own businesses, on the irrefutable benefits of the franchising model then I believe it could make a significant impact on the Scottish economy. With Brexit and all the economic uncertainty of the past few years, it can be a big risk to start up a business on your own. However, due to its proven business model and the support systems in place at good franchises, the evidence shows that much of that risk is removed. The services and products that tend to make good franchises are demand based, and that demand will remain no matter what happens, so in many ways franchising is Brexit-proof."
Harper Macleod is hosting the Scottish Forum at its Glasgow offices tomorrow as part of Scottish Franchise Week 2019. The forum sees leading figures in franchising gather to promote the sector, exchange ideas and discuss the issues affecting franchising north of the border.
Mr Kaye added: "At Harper Macleod we've expanded our dedicated franchising team in response to an increased demand for our services from people interested in becoming franchisees, and businesses who want to become franchisors. To succeed in franchising you need to make sure all bases are covered and that requires advice from across a whole range of areas of law, which is something only a full-service law firm such as ourselves can provide."
The 14-strong franchising team at Harper Macleod, which includes seven partners, is among the largest in Scotland, with specialists in all aspects of business which affect franchises including corporate, dispute resolution, real estate, intellectual property and employment law.
BFA's regional Scottish chair Suzie McCafferty, who is also CEO of international franchising consultancy Platinum Wave, backed Mr Kaye's call. She said: "Over the past six years the UK sector has grown by more than 25 per cent and this week is an opportunity to ensure we claim our share of that growth in Scotland.
"As a proud Scot I know that we have many brilliant, driven business people who would either be ideal franchisors or franchisees and if we can bring the opportunities to them the sky is the limit. We've made huge progress in Scotland over recent years with many people and organisations such as Harper Macleod working together to promote the benefits of franchising."