Scottish government calls for Internal Market bill to be abandoned
---

---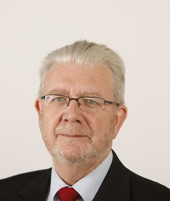 The Internal Market Bill should be withdrawn by the UK government after consent for it was denied by a majority of the Scottish Parliament, Constitution Secretary Michael Russell has said.
MSPs backed the Scottish government's legislative consent memorandum, which states the bill threatens devolution and breaches international law.
The constitutional convention provides that the UK Parliament should not legislate in devolved areas without the Scottish Parliament's consent.
Constitution Secretary Michael Russell said: "The Scottish Parliament has explicitly – and comprehensively – rejected consent to the Internal Market bill.
"As far as Scotland is concerned, today's strong endorsement of the Scottish government's stance means this unnecessary bill should now be withdrawn.
"Indeed no member of the Scottish Parliament who cared about its powers and the wishes of the people of Scotland could have possibly consented to this bill.
"The Internal Market bill is an unprecedented threat to the Scottish Parliament's powers.
"It also means that if lower food and environmental standards are allowed elsewhere in the UK it will force Scotland to accept these standards regardless of any laws passed at Holyrood. The bill will also mean the UK government taking control of key devolved spending powers, and the devolved policy area of state aid.
"UK government ministers have already accepted the bill will break international law - it would now be outrageous if they decided also to shatter the constitutional convention that the Westminster Parliament does not legislate in devolved areas without consent.
"The Scottish Parliament has overwhelmingly backed this government's rejection of the bill. Now we urge the UK government, once again, to abandon this deeply damaging bill."