Scottish government response to polarising Roberton Review welcomed
---

---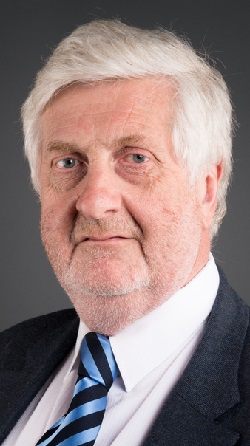 The Law Society of Scotland, the Faculty of Advocates and the Scottish Legal Complaints Commission have welcomed the Scottish government's response to the Roberton report on legal services regulation.
The government has pledged to consult on possible reforms after recognising the main Roberton recommendation to create a wholly new regulatory body had "polarised" views.
There is also a commitment to work with interested groups in identifying improvements to the legal complaints system in the interim.
John Mulholland, president of the Law Society said: "We strongly welcome this response from the Scottish government, particularly the commitment to consultation. The minister has set out a positive and practical way forward, offering an opportunity to build a consensus on much needed reforms to legal services regulation.
"The Law Society has long championed the need for change. Much of the legislation we work to is almost 40 years old and increasingly unfit for purpose. It is why we approached the Scottish government four years ago, arguing for a new, flexible regulatory framework which could better protect consumers and allow Scotland's successful legal sector to thrive.
"There was much in the Roberton report to support. Indeed, many of her recommendations flowed from our own proposals for reform. However, the Scottish government has rightly recognised that the suggestion of a wholly new regulatory body has polarised opinion. We believe a new body risks diluting professional standards and increasing costs. This is not in the interests of consumers or the legal profession."
Gordon Jackson QC, Dean of the Faculty of Advocates, said: "We welcome and support the Scottish government's commitment to work towards building consensus on the future shape of the legal sector's regulatory framework.
"The Faculty will be delighted to take the opportunity provided by the planned consultation to put forward proposals.
"Pending the consultation, the Faculty will be pleased to continue working with the Scottish government and others to identify immediate improvements which can be made to the process for making and handling legal complaints."
SLCC chief executive Neil Stevenson said: "The Scottish government response notes that views are polarised on the key recommendations. In particular, the profession has tended to make the case against a move to independent regulation of the legal profession, suggesting regulation should continue to be led by a body which is also the representative association, or trade body, for lawyers.
"We would note that the Competition and Markets Authority (CMA) last week supported the case for change in this area, announcing two research projects to examine 'the benefits of independent regulation of legal services in Scotland and whether the current institutional arrangement - where the bodies regulating the professions are also those representing and lobbying for them - dampens competition' and 'the impact of the current legal services regulatory framework in Scotland on competition, particularly on innovation and the entry of new business models to the market'.
"The major institutional voices, and the key stakeholders named in the response have significant knowledge and expertise to share. However, we'd also call on the Scottish government to ensure the consultation approach works to actively engage consumers and small businesses to share their views. The lack of consumer data on legal services has been citied in all reviews in the last 20 years, and this is a tremendous opportunity to work to remedy that situation."