Scottish Legal News passes 13,000 subscribers milestone
---

---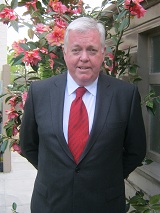 Scottish Legal News yesterday reached 13,005 subscribers to its daily newsletter, underlining its primacy as the leading daily news service for Scotland's dynamic and fast-changing legal community.
Since its launch in June 2008, Scottish Legal News has grown to become a part of the working day for the vast majority of Scottish lawyers working in the private, in-house and public sectors. It is regarded as the best resource for legal jobs and that most favoured by employers.
Scottish Legal News director Graham Ogilvy said: "Scottish Legal News strives to be first with legal news and are frequently followed and quoted by what remains of the Scottish media. Our daily case summaries are also recognised as a valuable resource.
"Our Twitter following also continues to grow and stands at 9,380. Our LinkedIn and Facebook followers are also rising – as are the number of individuals using our scottishlegal.com, who now average over 58,000 a month.
"There is, of course, no room for complacency in publishing and we are constantly looking at new ways of how we can improve and develop the service.
"But I would like to welcome our new readers and also thank our loyal readers who have been with us from the start. Thanks also go to our advertisers for their continued support.
"Finally, I would also thank our team of Kapil Summan, Connor Beaton, Jeff Anderson, Jim Ross and all of our bloggers and contributors for making SLN a continuing success."