Scottish Police Authority vice-chair to lead watchdog ahead of new appointment
---
---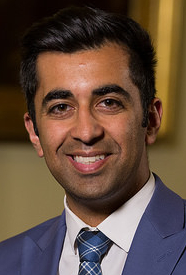 Justice Secretary Humza Yousaf has announced David Crichton as interim chair of the Scottish Police Authority after accepting the resignation of Professor Susan Deacon.
Professor Deacon advised Mr Yousaf of her intention to resign yesterday and he has now informed the Parliament's Justice Committee in writing.
Mr Yousaf said: "During her tenure there has been significant improvement across many facets of the police service in Scotland, not least due to her role in the appointment of experienced and talented individuals to both the SPA Board and to Police Scotland's leadership team. As Ms Deacon herself, acknowledges, our police service is in a much stronger place now than prior to her appointment.
"I am pleased to be able to inform the committee that the vice-chair, David Crichton, has agreed to provide leadership of the SPA until a new chair is appointed through the public appointment process.
"David is a highly respected professional, with many years of service across a range of public, private and third sector organisations. I have spoken to David and I am confident that the important work of the SPA will progress under his leadership."
Professor Deacon said in her resignation letter that the "accountability arrangements" in Police Scotland are "fundamentally flawed".
"There is little more I can do to make these arrangements work effectively," she said.