Sheriff rejects Russian Federation extradition request as an 'abuse of process'
---

---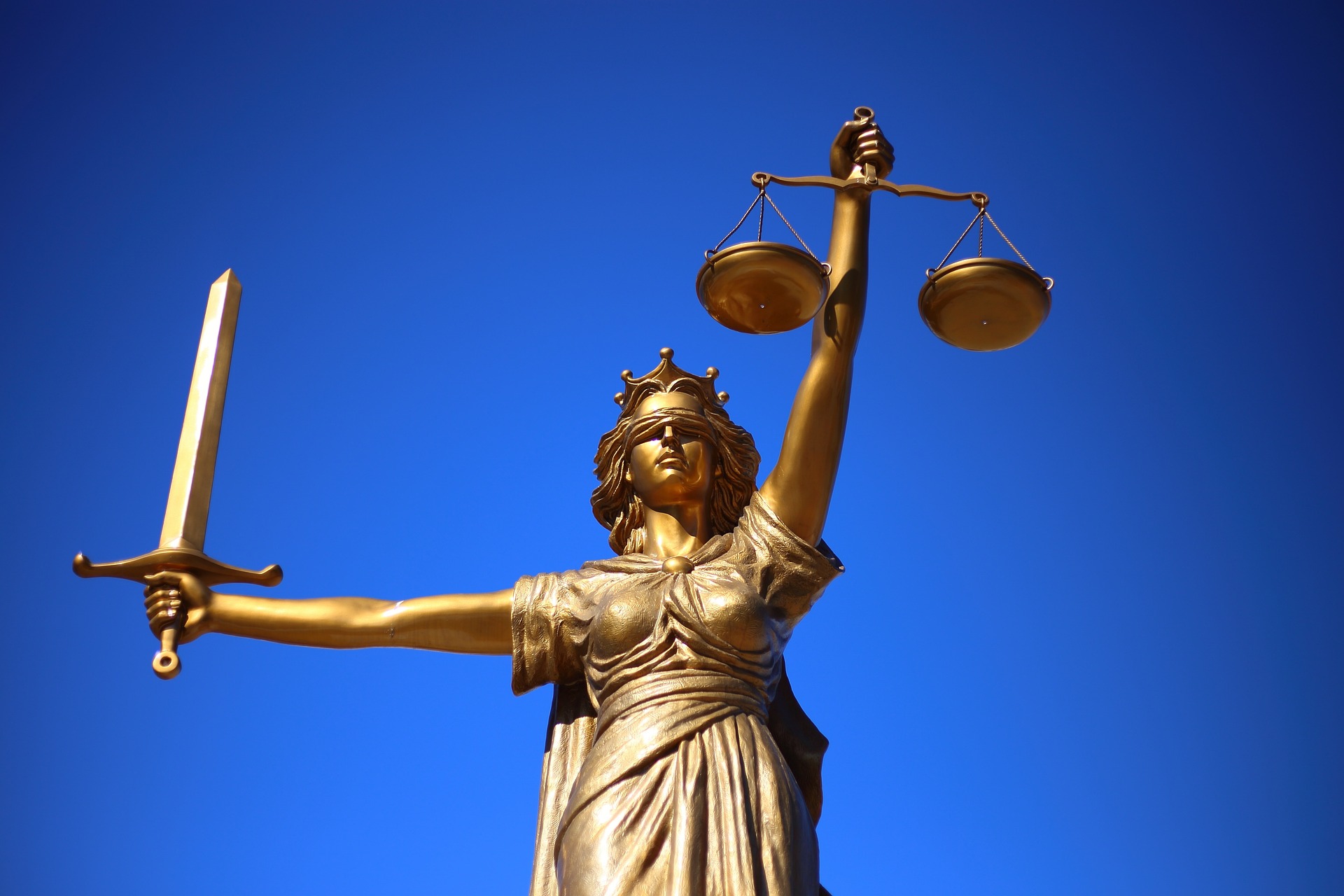 A former advisor to officials of President Vladimir Putin who was convicted in absence of fraud and wanted on other fraud charges has successfully challenged a request for his extradition to Russia.
A sheriff rejected a request by the Russian Federation to extradite Dr Alexander Shapovalov after ruling that he would not receive a fair trial and that his removal would breach the human rights of his family in Scotland, adding that the proceedings were an "abuse of process".
Extradition requests
Sheriff Nigel Ross heard that in August 2014 following a trial lasting almost a year, and following two years on house arrest, the requested person was sentenced at the Primorsky District Court of St Petersburg to 10 years' imprisonment for an alleged £40,000 fraud.
But he was not there to hear it, having fled the jurisdiction a week earlier after hearing a prosecutor ask for conviction and a sentence of nine years and losing faith that he would be acquitted of the offences, of which he maintained his innocence.
The Extradition Court at Edinburgh Sheriff Court was told that Dr Shapovalov, the former head of the Russian Institute of Applied Chemistry (IAC), arrived in Scotland in 2015 and had lived ever since.
Two years later the Russian Federation served two extradition requests - a "conviction request" relating to his conviction in absence and an "accusation request" concerning proceedings raised after his departure from Russia, which alleged further frauds.
However, Dr Shapovalov refused consent to extradition, claiming that he had already been treated "unfairly" by the prosecution and justice system in Russia, that he would not receive a fair trial due to "corruption", that he would face "inhumane prison conditions" both on remand and after conviction, and also on the basis of the "human rights" of his family in Scotland.
The court heard evidence that the 57-year-old business and management expert earned considerable sums in the 2000s after predicting the rapid rise of the Russian economy and investing in bonds and blue chip companies.
Following Putin's election in 2000, Vasily Shestakov - a mutual friend of the President and Dr Shapovalov - became a member of parliament and Dr Shapovalov acted as an advisor to him.
In 2002 Dr Shapovalov was appointed to the IAC in St Petersburg, which developed a wide range of products for civilian and military purposes, and became general director in 2006, increasing sales and securing investment after Putin himself took an interest in the IAC's work.
Conviction and sentence in absence
But Dr Shapovalov came under scrutiny when he was accused of being "too close to the West", although he was ultimately cleared, only to then come into conflict with the FSB over what he considered to be a rigged system of awarding contracts for the construction of new buildings.
The FSB demanded 30 per cent payment in advance, and then demanded the remaining 70 per cent prior to completion, but when Dr Shapovalov refused to pay, as paying out state assets wrongfully was an offence, he received threats to initiate criminal charges against him.
The next development was that the police arrived at his home to investigate a complaint against him, but they found nothing wrong.
The FSB then sent an investigator to the IAC, where they discovered an alleged fraud of payment to a supplier for goods not delivered, but Dr Shapovalov neither knew about nor benefited from such a payment.
The was reported to the police, who brought the charges of fraud which led to the criminal trial and his conviction in absence which he fled.
Following his arrest in Scotland Dr Shapovalov spent six months in custody in Saughton Prison before release on bail during the extradition proceedings.
'Prosecutions to order'
The court heard evidence from his 29-year-old partner Regina Imamutdinova - the mother of two sons aged six and two, the younger of whom has Down's Syndrome and the elder may be autistic - who said there was "no chance of life for us" in Russia.
Dr Shapovalov's Russian lawyer Michael Marietsky also gave evidence, via live videolink from St Petersburg, telling the court that the evidence against his client was "very weak" but that he was not surprised he was convicted, as the judiciary in Russia were "under pressure to conform to the system" and always supported the prosecution.
The court also heard from barrister William Bowring, a professor of law at Birkbeck College, University College London and an expert in Russian law and legal practice who had practiced in the European Court of Human Rights, who gave evidence to the effect that the legal system in Russia was "abused by the state and by rival businessmen".
He described the "widespread and endemic" practice of "prosecutions to order", where criminal prosecution was used as a political tool for forcing compliance, and "corporate raiding" - both of which were assisted by the lack of independence of the judiciary, the excessive influence of the state in the form of the FSB, in judicial, police, prosecutorial, commercial, political and other areas, and oppressive penal conditions.
Professor Bowring spoke to various sources and reports, which the sheriff accepted as painting a "bleak picture of a consistent and increasing refusal by the Russian state to observe either its international obligations, or its domestic obligations toward its own people and the rule of law".
The sheriff also noted that it was feature of the case that the Russian Federation provided "very little evidence" in support of its request and that the advocate depute had a "very difficult task" in representing their interests due to an apparent withdrawal of co-operation, which occurred shortly after the rapid deterioration in UK/Russian relations following the alleged poisoning of Russian citizens in Salisbury.
'Abuse of process'
Having accepted the evidence of Dr Shapovalov, his partner, lawyer and expert witnesses as credible and reliable, the sheriff discharged the requested person after ruling that extradition would be "incompatible" with his rights under Articles 3, 6 and 8 of the European Convention on Human Rights.
In a written judgment, Sheriff Ross said: "I accept that there is evidence throughout Russian society of corruption… Of particular relevance in this case are three issues, namely prosecutions to order, lack of judicial independence, and negligible acquittal rate.
"All of these systemic features would be enough, in my view, to amount to clear, cogent and credible evidence that Dr Shapovalov's right to a fair trial has, or will be, breached.
"The advocate depute submitted that justice was seen to be done in some cases, and that the Russian Constitution was drafted to protect the innocent litigant. These points are correct, but justice is clearly less likely in a high-profile case such as Dr Shapovalov's, and the whole tenor of the evidence is that the Russian Federation simply ignores its own rules.
"On the basis of the evidence of all the witnesses for Dr Shapovalov, I find that extradition on the accusation request would breach Dr Shapovalov's Article 6 rights to a fair and public hearing within a reasonable time limit by an independent and impartial tribunal, and to the presumption of innocence until proved guilty according to law, and the right to obtain the attendance and examination of witnesses on his behalf."
The sheriff also held that the extradition proceedings amounted to an "abuse of the court process", as the prosecution had been brought for reasons other than a genuine body of evidence showing guilt of the charges, namely to secure Dr Shapovalov's return to Russia and remove his assets.
Sheriff Ross further found that conditions both in pre-trial and post-conviction facilities would breach Dr Shapovalov's rights in terms of Article 3, which provides that "no-one shall be subjected to torture or to inhuman or degrading treatment or punishment".
Finally, the court also refused extradition as it would breach the Article 8 rights of Dr Shapovalov, his partner, and of each of their two young children.
© Scottish Legal News Ltd 2020